'All work and no play make Jack a dull boy.'
Apart from work, another important use of Windows is gaming. Windows is one of the most popular choices of the operating system when it comes to gaming, thanks to the ever-expanding support from fellow users, and the ease of use.
One issue that has plagued probably every user is the random PC crashes while gaming. This is one of the most common errors that can plague any user, and there can be many reasons why this is happening. Here I shall discuss how you can resolve computer crashing during games using these easy methods.
How To Resolve If Computer Freezes When Playing Games?
Computer crashing during games is one of the most annoying things that can happen in a gaming session. There are some easy fixes that you can deploy in order to solve these crashes. Here I shall discuss some of these fixes on how to resolve when the computer freezes while playing games.
Note: start by checking the task manager for any misbehaving applications. Access the task manager by pressing Ctrl + Shift + Esc together. If you find any misbehaving application, right-click on it and select End Task to terminate the application. This can help you solve your error easily.  Alternatively, if your games keeps minimizing while playing then you can check this to solve the issue.
FIX 1: Adjust PC Settings
This is probably of the most common reasons that you are facing this error. Some games fail to calculate the best settings according to your current rig and are usually run at a setting that is higher than what their PC can handle. This is a very common issue, which can be resolved easily to solve this error.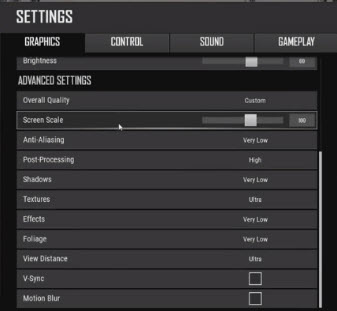 You must start by lowering the overall graphics settings for your PC to one setting lower than the one the game is currently running on. This shall reduce the stress on your PC, and help the game run better on your device.
Also, turn off anti-aliasing for your game if you have turned it on. Each individual pixel possesses a rectangular shape, which, when it comes to rounded shapes, leads to jagged edges – aliasing. As the name implies, anti-aliasing strives to reduce aliasing as much as possible by a variety of techniques. However, this comes at a cost of performance impact. Hence, you might need to turn it off for your PC if you do not own a high-end gaming rig.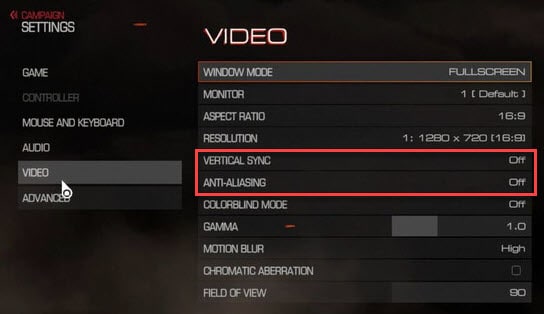 FIX 2: Update Device Drivers
Drivers refer to the system configuration files that facilitate the communication between your hardware and operating system. If the device drivers get corrupted for some reason, your hardware can misbehave. This is also true for incompatible and outdated drivers.
To update your drivers, open a Run dialog by pressing Win + R. Type devmgmt.msc and press Enter to launch the Device Manager. Here, look for any outdated drivers, which should be marked by a yellow exclamation mark next to them.
Next, right-click on Display adapters, and select Update driver from the context menu. Then follow the onscreen instructions to download and install the latest updates for your device.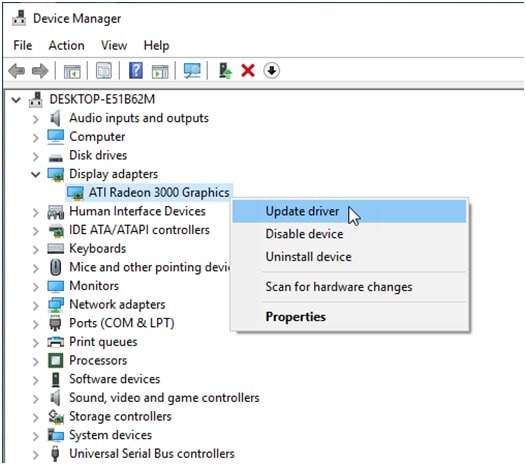 FIX 3: Clean Temp Files
Windows usually stores temporary files in two different files. If you repeatedly get this error on your device, you might try deleting the temporary files which may have been showing the 'this action cannot be completed' error. Simply follow these steps if you do not know how to:
Open a Run dialog box by pressing Win + R
Here, type %temp% in the input field and press Enter.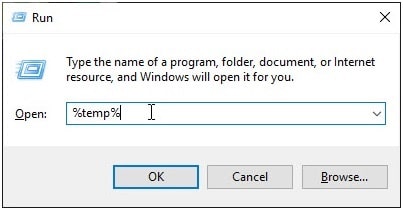 This will open the C:\Users\<username>~1\AppData\Local\Temp here, press Ctrl + A to select all the files, and right-click and select Delete from the context menu.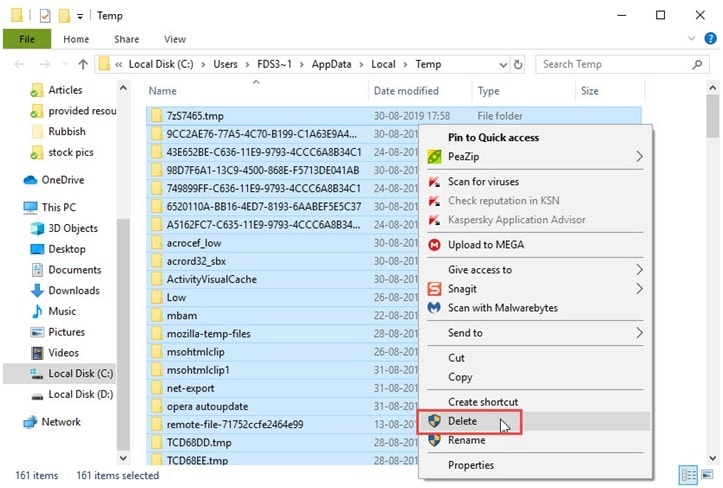 Close this window.
Again, open a Run dialog by pressing Win + R
Here, type temp and press Enter.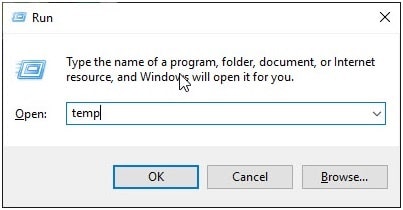 This will open the C:\Windows\Temp Here, press Ctrl + A to select all the files and right-click and select Delete from the context menu.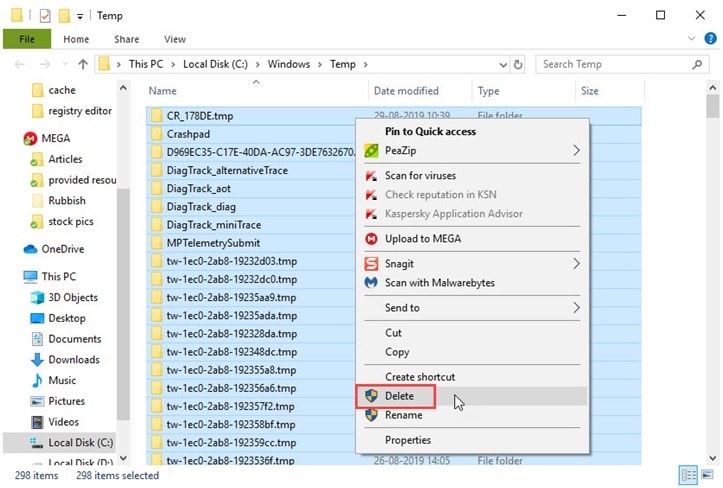 Using this method, you can clear the temporary files on your system manually.
FIX 4: Run Memory Check
If you have enough physical memory to handle the gaming on your device and yet suspect that a memory issue causes the computer freezes when playing games, you can use the Memory diagnostic tool to solve your error.
The memory diagnostic tool that you used earlier can also be used to scan and fix errors associated with your physical memory. This can come in handy if you suspect that the physical memory altercations may be causing this error.
To run and schedule a memory scan, follow these steps:
Open a Run window by pressing Win + R.
Type mdsched.exe and press Enter to launch the Memory Diagnostic Tool.
A prompt will ask you if you wish to restart your device. Save all your important work, and click on Restart now and check for problems (recommended).
Upon reboot, perform a basic scan, or go for the Advanced options like 'Test mix' or 'Pass count'. Press F10 to start the test.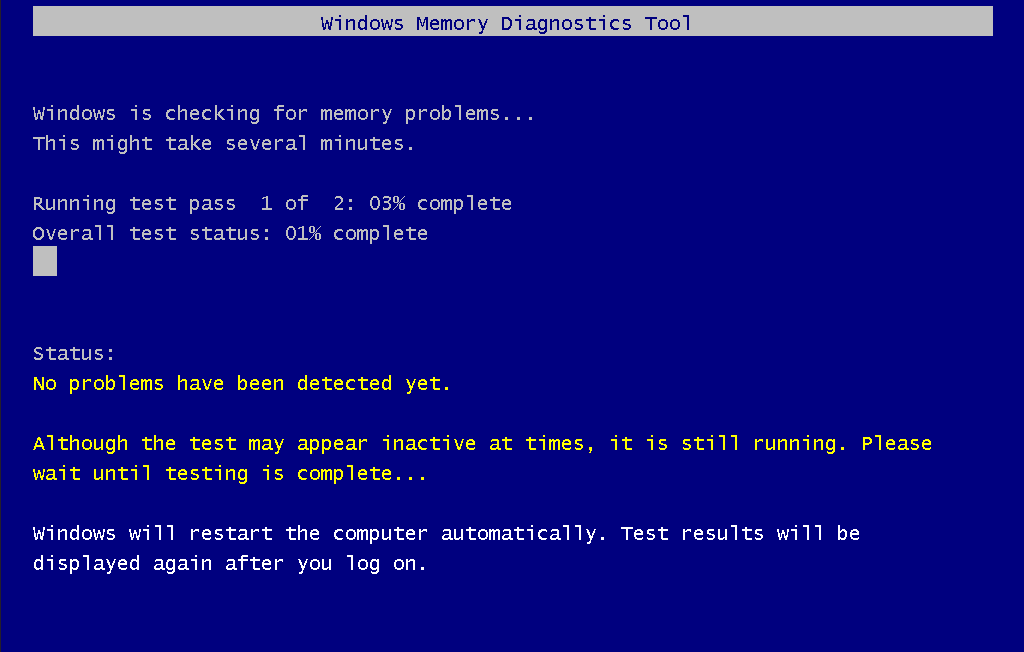 The diagnostic tool will scan and fix the bad sectors in your memory module, eventually fixing the pc crashes when playing games error on your device.
FIX 5: Verify The Integrity Of Game Files
If you use some online store to buy your games, these stores usually, have an in-built tool to check the integrity of your games. if you got the 'computer freezes when playing games' error on a game that you recently downloaded, you can check the integrity of the files for the application installed.
If you use Uplay client, click on Games > Properties. Here, click on the Verify files button under the Local files section.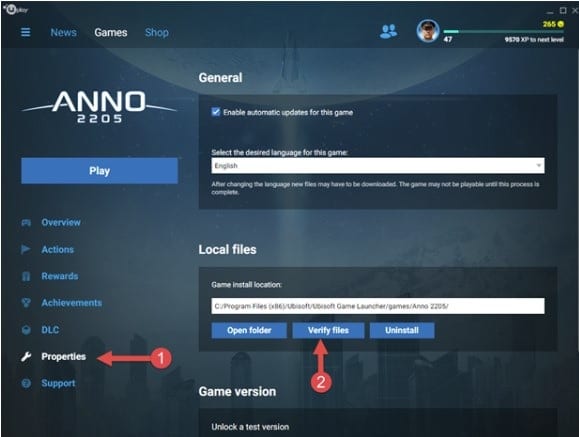 If you use Steam client, right-click on the game and click on Properties > Local files > Verify Integrity of Game Cache button.
FIX 6: Run SFC Scan
If none of the steps above helped you, there is a chance that there might be some system files missing which is causing the error on your device. In these situations, you can use the DISM tool and the SFC tool to diagnose and solve the error.
Note: DISM and SFC scans use the Windows Update to replace the corrupted files. If your Update Client is already broken, you may use a Windows installation disc as a backup repair source. You have to use a different command, which will be listed below.
Caution: Do not interrupt the scans until the verification is complete. The scans do take time, but interrupting the scans may break your system.
Open an elevated command prompt. Search cmd in search and select Run as Administrator from the right-click menu.
Type the following command and press Enter:
DISM.exe /Online /Cleanup-image /Restorehealth

If you are using a repair disc or other removable media, you need to use a different command. The command for this is:
DISM.exe /Online /Cleanup-Image /RestoreHealth /Source:C:\RepairSource\Windows/LimitAccess

Note: you have to replace C:\RepairSource\Windows with the location path of your repair source. You can find this path in the address bar of the drive.
After this scan finishes, you need to run an SFC scan. In the same elevated CMD, write the following command to run a System File Checker (SFC) scan and press Enter.
sfc /scannow

After the scan finishes the problem should be resolved. If there are some corrupt files, the scan will show results as a message.
Wrapping Up
Gaming is one of the fun pastimes that nearly every user does on their devices. However, if you too face an error where your computer freezes when playing games, now you know how to solve this using one or a combination of the solutions provided above. Do comment below if you found this useful, and to discuss further the same.