Sometimes users save passwords in Google to log in quickly. The auto sign-in feature of Google Chrome makes it convenient for users. But sometimes Chrome fails to save the password and this feature stops working properly.
According to many user reports, it is observed that Google Chrome often doesn't remember Google sessions and fails to remember auto-fill items as well as passwords. It is reported that Chrome not saving passwords occur in Windows 10, Windows 8.1, and Windows 7 also.
A few effective solutions are discussed below to help you to get rid of such an issue. Follow them accordingly to resolve this issue.
How To Fix Chrome Not Saving Passwords?
There are several reasons why Chrome won't ask to save password. It might occur due to a Google Chrome bug or corrupted Chrome profile. Or maybe you have the 'Save password' option disabled, which results in such an issue. Overloaded cache and outdated Chrome browser may also end up showing you that Chrome won't save passwords.
The fixes are listed below. Apply them one by one to know which one of the solutions works best for you.
Solution 1: Check For Pending Updates For Chrome
When you have pending updates for Chrome, you might encounter such an issue. You should always keep your Google Chrome browser up to date to avoid any kind of issue. To check if you have any pending updates, follow these steps carefully:
Click on the Action button at the top right corner and select the Help option.
Choose the About Google Chrome option from the drop-down.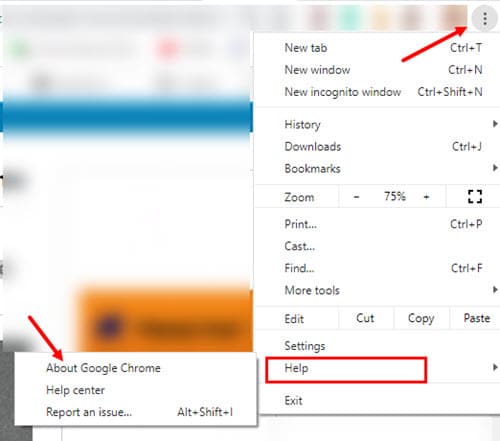 Here, you will find that Google is scanning for updates automatically. If any pending updates are found, it will prompt you to install the latest version.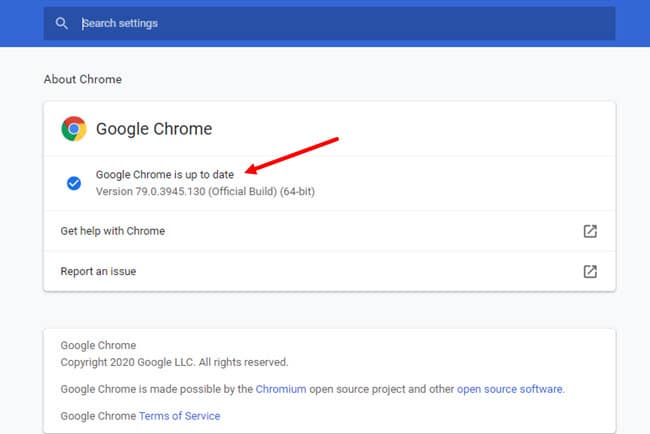 Click on the Install button to download and install the updated version of Google Chrome.
Now check whether Google Chrome not saving passwords is fixed.
Solution 2: Allow Google Chrome To Save Passwords
If Google is not saving passwords, It might be due to the save password feature is disabled in Chrome. You should ensure that the feature is turned off and enable it to avoid such issues further.
To enable the setting that offers to save passwords, follow the instructions below:
In Google Chrome, click on the menu or three-dot icon at the top right corner.
Select the Settings option from the menu.
In the Settings window, locate the Passwords option under the Autofill section.Click on it.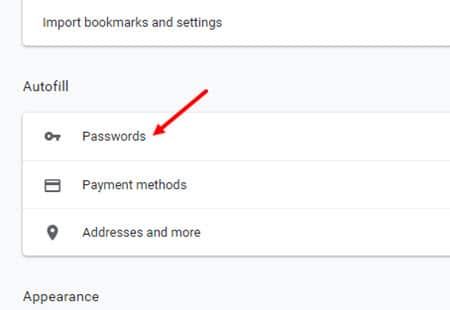 There are two options at the top, Offer to save passwords and Auto Sign-in. Make sure that these two features are enabled.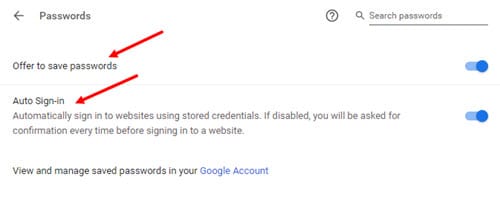 If they are disabled or grayed out, turn them on by clicking on the toggle buttons right next to these options.
Also, make sure that there is no entry under the Never Saved section. Remove if any entry found.

Restart the Chrome browser to save the settings.
Enabling these features might resolve your issue with Google not saving passwords.
Solution 3: Allow Chrome To Keep Local Data
If Google Chrome is getting blocked to save any local data, then Chrome won't ask to save password. This option remains disabled by default. You need to enable the option allowing Chrome to keep local data manually from the Chrome settings.
Here is how you can manually turn on this feature easily:
Go to Chrome Settings by clicking on the three-dot icon or menu icon at the top right corner.
Scroll down and choose the Advanced option from the Settings window.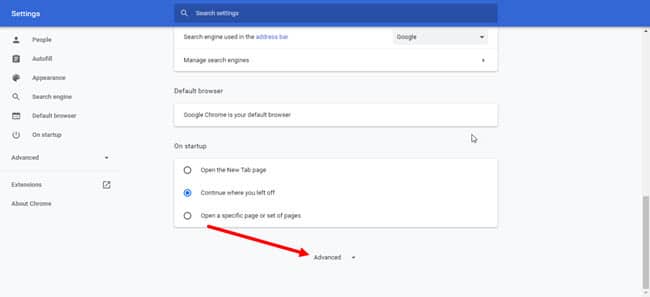 Locate the Privacy and Security section and select the Site Settings option.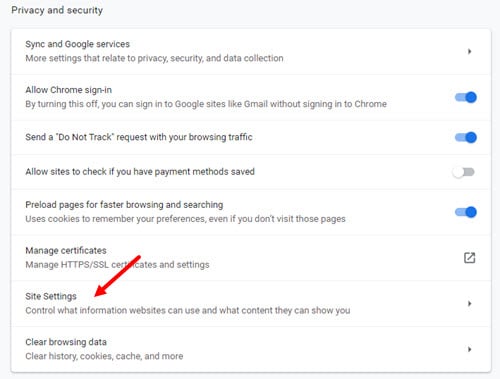 Choose the Cookies and site data option from the Site settings window.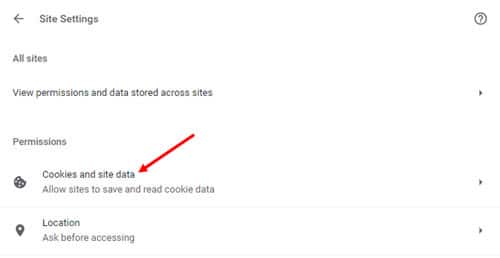 Make sure that the Clear cookies and site data when you quit Chrome option is disabled. Click on the toggle button to turn off if you find this option as enabled.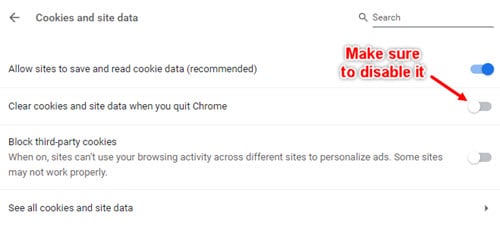 Close and relaunch Google Chrome browser to apply the changes you made.
Now try to save a password and check whether the problem still continues.
Solution 4: Log Out And Re-Login In Google Chrome
Sometimes simply logging out and back in removes many related errors like magic. It might be a sync error that results in Chrome not saving passwords.
Here are the steps on how you can sign out of your Chrome account easily:
Open Google homepage on your browser and click on your account picture at the top right side.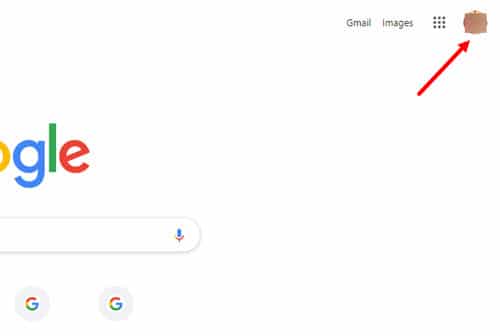 You can see the Sign-out option here. Click on that option to Log out from the Chrome account.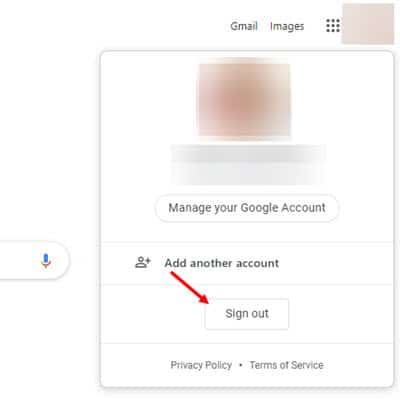 Wait a while and click on the Sign in again button.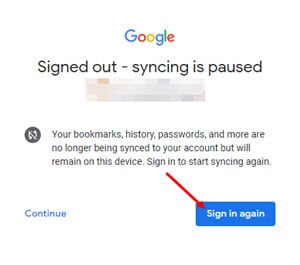 Provide your login credentials to sign back in.
There is another method of how you can sign out from the Chrome account. Follow these steps provided below:
Click on the three-dot icon at the top right corner and select the Settings option.
Click on the Turn off button next to your account name.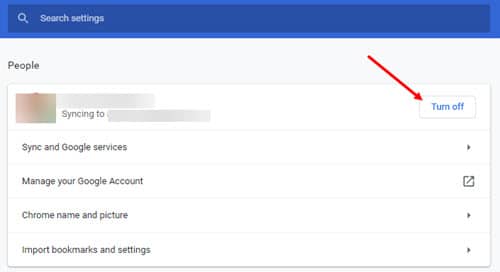 It will stop syncing your chrome account and log you out automatically.
Click on the Sign in again option and put your login credentials to log back in.
Now ensure if Chrome is still not remembering passwords.
Solution 5: Try Saving Passwords Using A Different User Account
Chrome won't save password when there is a problem with your Chrome account. You should check whether Chrome is behaving the same with the other accounts or not.
You should check using a different Chrome account. Follow these simple steps to do so:
Open the Google Chrome browser and click on the Account icon at the top right corner.
Select the Add option.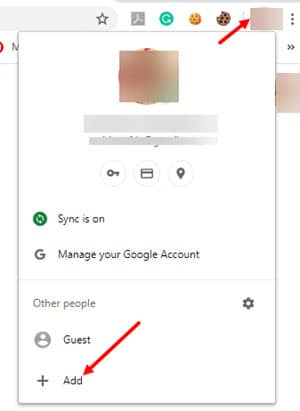 A new window appears where you need to put the name of the new account and choose a picture.
Make sure to check the option "Create a desktop shortcut for this user".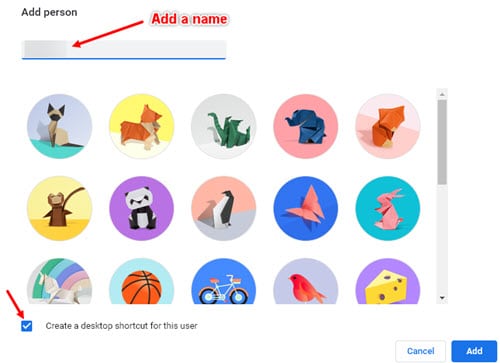 Click on the Add button and the desktop shortcut of this new account will be created.
Now open Google Chrome using the new account and check if the problem is resolved.
Solution 6: Clear Cookies And Cache
When there is an excess of browser cache, Chrome won't ask to save passwords. The overloaded cache interrupts the normal functioning of the Chrome password manager and makes it unable to work normally. Whenever you find that Chrome is misbehaving, you should clear up the browsing data. It will help you to minimize the chance of a Chrome crash.
To clear the cache and stored cookies in Chrome, you need to go through the following procedures:
Click on the three-dot icon at the top right corner of the Chrome browser.
Select More Tools and click on the Clear browsing data option.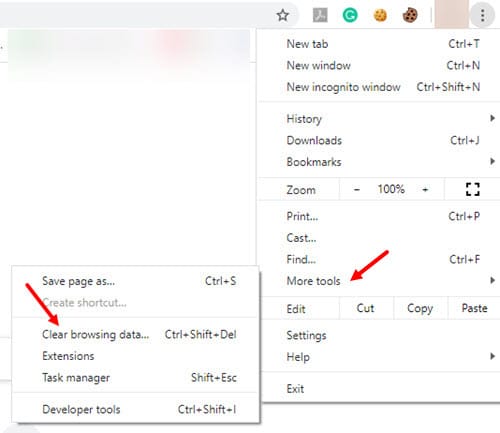 A new window will appear. Under the Basic tab, there are three options available. Make sure to select them all.
Click on the Clear data button to clear all browsing history including stored cookies and cache.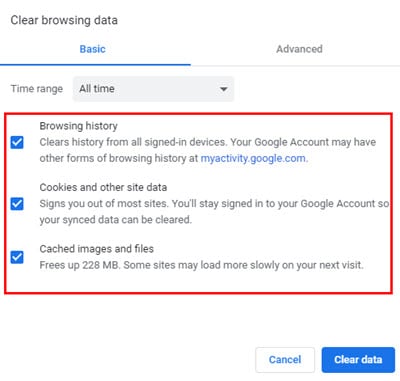 After clearing the data, relaunch the Chrome and try to save a password to ensure that the issue with remembering the password is resolved.
Solution 7: Reset Google Chrome To Default
If you still notice that Chrome is not saving passwords, then you should revert the Google chrome settings to check if it works for you. There might be a misconfiguration in the settings that is preventing the Chrome password manager to save the passwords. To remove the problem from Chrome, you should try resetting the Google Chrome settings to default.
Here is how you can revert the Chrome settings:
Click on the three-dot icon at the top right corner and select the Settings option.
Scroll down to the bottom and select Advanced option.

Under Reset and clean up section, choose the Restore settings to their original defaults option.


Another confirmation window will appear, click on the Reset settings button to revert the settings.
After resetting the Chrome settings to default, check if the problem is still there.
Solution 8: Reinstall Google Chrome
If any of the solutions discussed above didn't work for you, there is another way how you can get rid of such a problem. It will be better to uninstall Chrome and reinstall a fresh version from the official site. Sometimes the files are corrupted which makes Chrome suffer.
You can simply uninstall Chrome from the Control Panel > Programs > Uninstall a program. Select Google Chrome and click on the Uninstall option.
When the uninstallation of the Chrome browser is finished, make sure to delete the leftover files also to remove the Chrome completely. Otherwise, these residual files may interfere with Chrome after installing it again. Use a third party junk cleaner, or batch uninstallers to automate this process.
After removing Chrome from your computer completely, visit the official website of Google to download a fresh setup file. You may also click on Download Google Chrome here to download it directly from the official site in a convenient way.
After downloading the setup file, double-click on it and follow the on-screen instructions to complete the installation successfully.
Installing a fresh version of Google Chrome should have fixed Chrome not saving passwords error on your computer.
Conclusion
Now you know how to resolve Chrome not saving passwords and why Chrome won't ask to save password when you log in. Which of the solutions stated above worked for you? Let us know by commenting below. If you still have queries regarding Google not saving passwords, feel free to ask us here.