In the previous versions of Windows, when there was Classic theme, the ability to customize the window text color was available. Now, Windows 10 does not include the Classic theme as the user interface is missing, but, still, you are allowed to change the default text color from black to your preferred one using few options. This can be applied for all Desktop apps you have installed at once.
With the methods mentioned below, the new color will be applied to various windows including WordPad, Notepad, File Explorer, Local Group Policy Editor, Notepad, etc.
Method 1: Create A Custom High Contrast Theme
You can also choose this method to change font color in windows 10. Just follow the given steps:
Step 1: First of all open Windows Settings.
Step 2: From the opened panel, select Ease of Access and then choose High Contrast.
Step 3: Turn the toggle for Turn on high contrast to be On.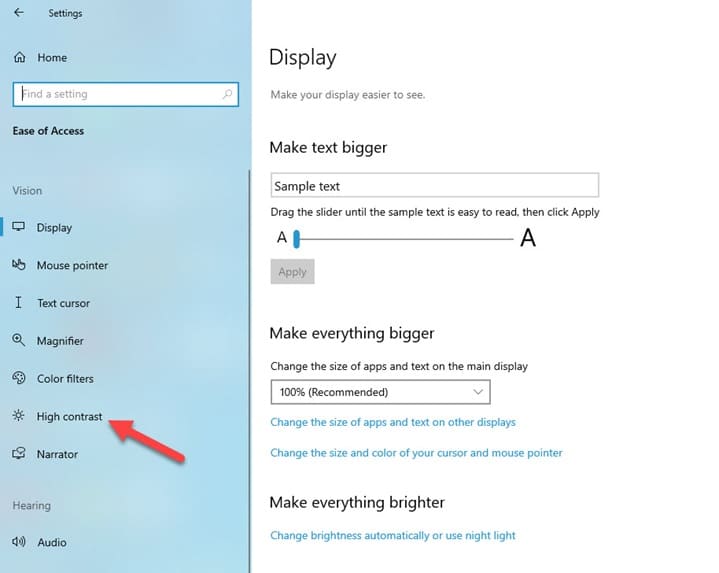 Step 4: Now, you will have option to customize high contrast color. You are required to select the given box for the given items to customize how the colors appear across the operating system environment.
Step 5: Now press Apply to save the custom theme. Go for naming it suitably, and Check whether it applies the custom theme on your computer.
Step 6: You may also use a drop-down on the top of the Select a colored rectangle to customize high contrast colors box.  You have the option to toggle between all the custom and predefined themes.
Method 2: Change Windows 10 Font Color With A Registry Tweak
The text colour is black by default and if there is no GUI option available to change the text color for your current theme, follow this method to change the font color using a registry tweak.
This method is not applicable to change the text color of all windows. But before you start, turn off High Contrast in Windows 10.
Step 1: Press the Windows key and R and type regedit in the Run box. Then hit Enter to open the Registry Editor. 
Step 2: Now, navigate to the following key:
HKEY_CURRENT_USER\Control Panel\Colors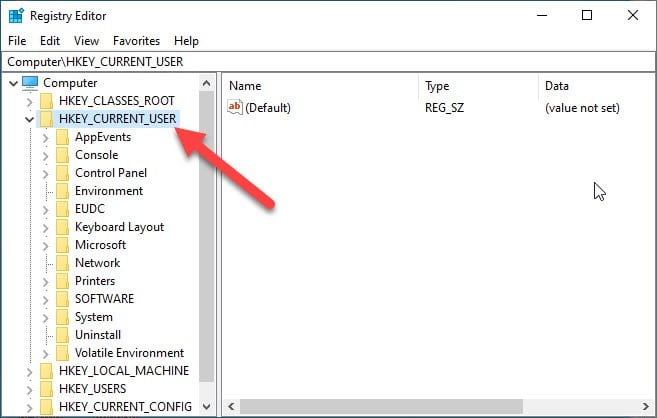 Step 3: Look on the right pane and locate WindowText and modify it by double-clicking it. Enter the Red, Green, Blue value for your preferred color and then click OK.
Just for example, black is 0 0 0, white is 255 255 255.
You are also allowed to use an online color picker to find the RGB value of any color.
Step 4: After you have set the new color, on the next login, changes will take effect.
If there is a need to change the title bar text color, change the RGB values for the following registry settings:
HKEY_CURRENT_USER\Control Panel\Colors\ActiveTitle
HKEY_CURRENT_USER\Control Panel\Colors\TitleText
HKEY_CURRENT_USER\Control Panel\Colors\InactiveTitle
HKEY_CURRENT_USER\Control Panel\Colors\InactiveTitleText. 
Method 3: Use Freeware
You may use this step to change the fon change the Desktop font color in Windows 10. All you need to do is download the Desktop Icon Toy and then run the program.
This is a rather simple procedure and if you follow the workaround minutely you will be able to accomplish the task with much ease.
Step 1: Download Desktop Icon Toy. After installation, you are required to run the program.
Step 2:  Now, from the left side navigation panel, choose Color. Disable text drop shadow to enable – allow changing color.
Step 3: Under the section of Icon Text Color, select Change Text Color. A color pallet will be displayed, and you can choose your preferred color.
Step 4:  After you select your color, hit the OK button. Then, again select OK for the Desktop Toy Icon window.
Step 5: Restart your computer, and you will notice that the font color for the Desktop icons on your computer is changed.
Method 4: Play With The Backgrounds
The Desktop icon fonts are subjected to constant changes. They change accordingly to the desktop background to be readable. So with this workaround, you can proceed to change the font color:
Step 1: Open Settings and then Select Personalization. Now, under Background, select Solid color.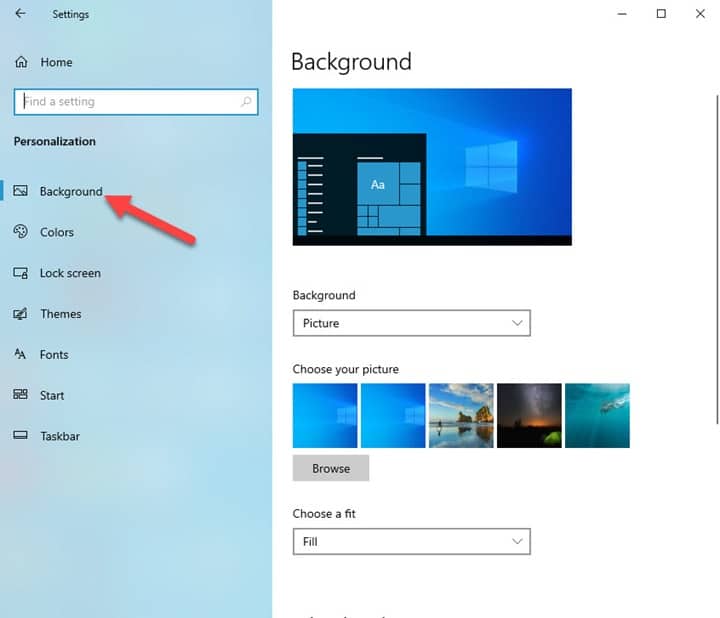 Step 2: I recommend you to choose a light background so that the font turns from white to black.
Step 3: Immediately change the background of your desktop back to Picture and select according to your preferences. Check whether the color remains black now. 
Wrapping Up
Here you are! Hope by now you are able to find out how to change text color in windows 10.
For any related issues feel free to intimate us in the comments section below. We are always eager to receive feedback from you.