You may want to keep the downloaded files in a handy location for your easy access. Sometimes, there may be a need to organize your scattered files properly for your convenience.
Most Browsers download files and keep them in the system download folder by default. Some users may need to change download location in chrome and save them to the Desktop or any other location or Drive for an immediate ease. In this article we will show how to change the download folder location for Chrome and Firefox very easily.
1.Change Download Location In Chrome
Although after download, your file is destined to a default location, but you are free to choose a specific space on your Computer to save your downloaded file. If you are still wondering how to change where downloads go in chrome, I provide you a quite simple procedure which you can easily perform it to make your desired changes.
If you need to change the Download location in Chrome, follow the steps:
Step 1: Open Chrome first and then click Settings at the top.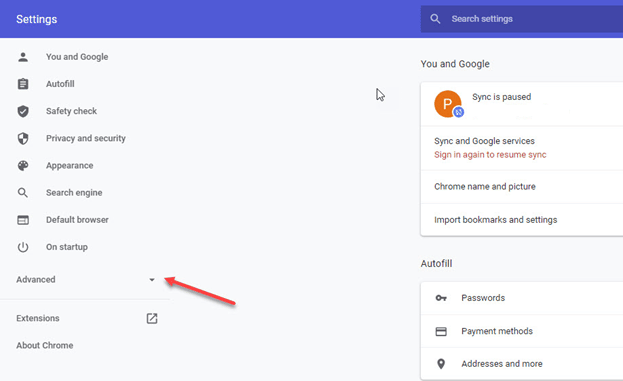 Step 2: Now from Settings, Open Advanced Settings and Choose Downloads
Step 3: Under Download Section, perform the necessary adjustments. 
Step 4: Click Change and select your preferred location. If you wish to save each file in specific location, navigate the box, as shown in the picture, next to Ask where to save each file before downloading.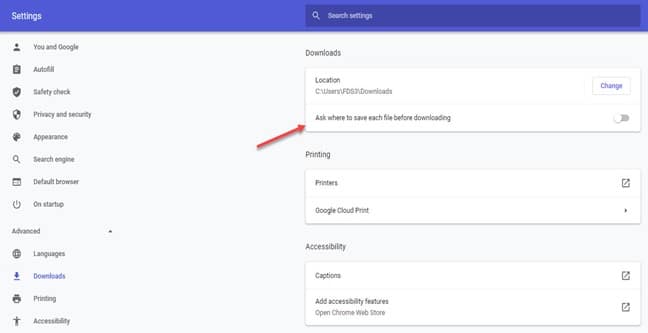 2.Change Download Location In Firefox
The default download location on your Windows may be working fine without raising any issue but you may need to store a file in your desired location to get easy access. So, here I suggest a simple procedure you may follow to change download location in Firefox.
Just follow the steps and related pictures are given for your convenience.
Step1:  Open Firefox and Click on the Open Menu Option.
Step 2:  Now, go to Options and move on to the General Tab.
Step 3: Visit the Downloads Section and Choose your preferred location to store your file as indicated in the picture below.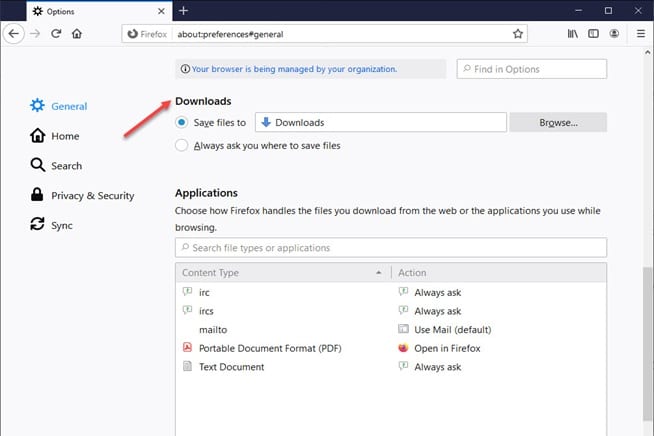 Step 4: If you want to change the path each time, like Chrome here also you will get the option 'Always ask you where to save files'. 
Wrapping Up
So, there you are! Hope by now you got the answers how to change where downloads go in Chrome or in Firefox.
If you have any related queries, ideas or suggestions, feel free to intimate us in the comment section provided below.