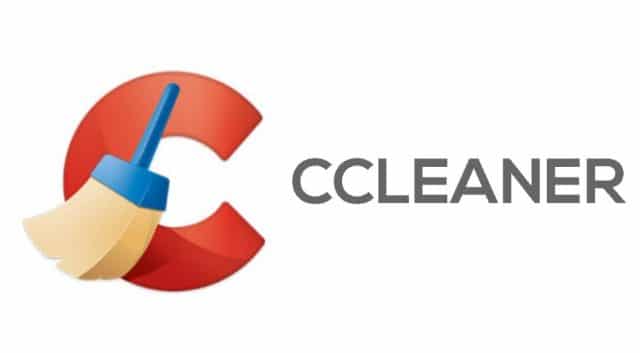 Ccleaner a nifty little utility software used by millions of Windows users for cleaning the junk files out of their computer.
This free program by Piriform has several different other features like intelligent cookie cleaner, windows uninstaller, registry cleaner and much more.
Effectively Ccleaner can clean junk files from all popular web browsers and several other popular softwares like Microsoft Office, Acrobat, Windows Media Player and several others, making it one of the popular choice for windows users.
The utility software comes for both X86 and X64 versions of windows.
However today's article is not about the facts and features of Ccleaner, instead it is about the error "Ccleaner Doesn't Work On This Version Of Windows" that several users get during installation or running the program.

How To Fix Ccleaner Doesn't Work On This Version Of Windows?
If you have already installed the CCleaner then you will need to Uninstall it and reinstall it again by downloading the latest version.
Uninstall And Reinstall Steps For CCleaner
Step 1> Goto Windows Settings by pressing the Windows+I button
Step 2> Click On Apps
Step 3> Scroll down to Ccleaner App and click Uninstall.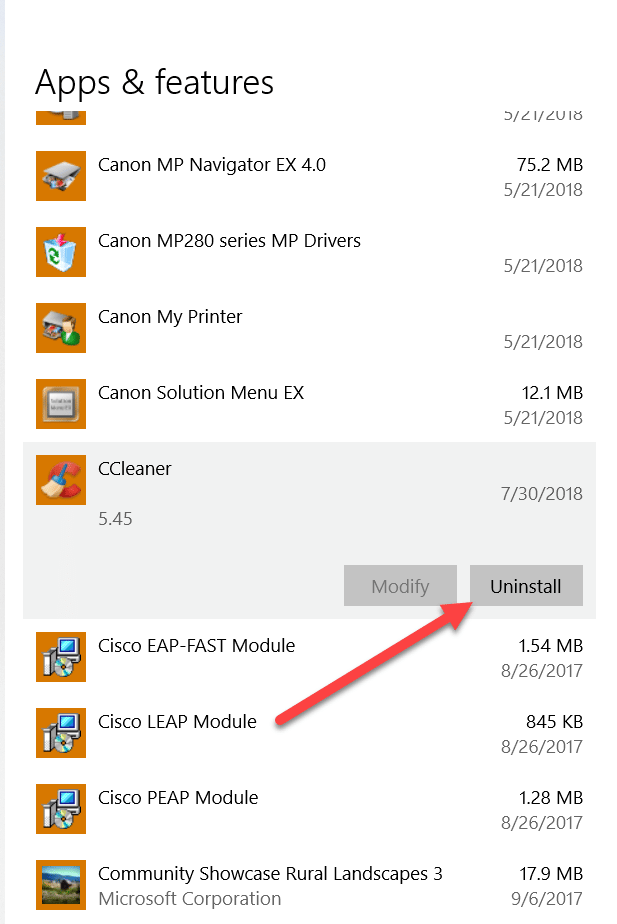 Step 4> Install the latest version of the program by downloading it from here.
These above mentioned steps should help you to solve the problem. However if it still pops up we have another trick to help you through it.
Run CCleaner in Compatibility Mode
Windows provides an option to run programs in compatibility mode for similar situations.
This is made to ensure that programs don't get stuck due to higher windows versions and this feature will help you to run CCleaner in Windows 7 environment or others.
To run CCleaner in compatibility mode Right Click on the installer file and click on properties. The below menu will popup click on Compatibility there.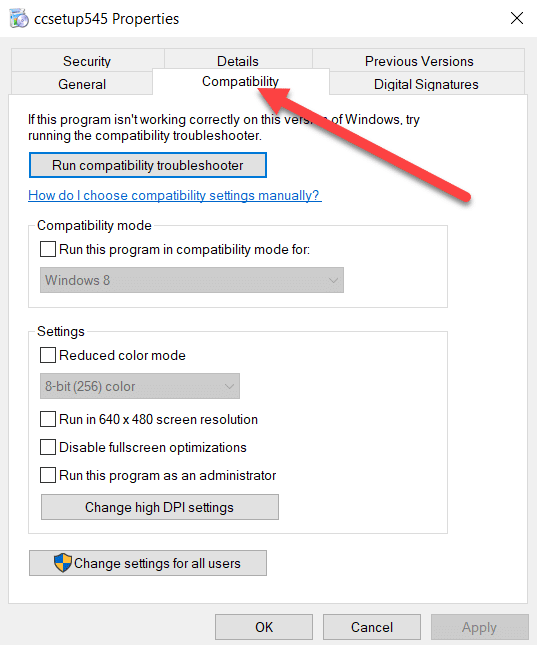 Then click on the check box "Run this program in compatibility mode for" and select either Windows 7 or Windows 8 from the drop down as below. This will change the current installation environment for the program and will help it to run.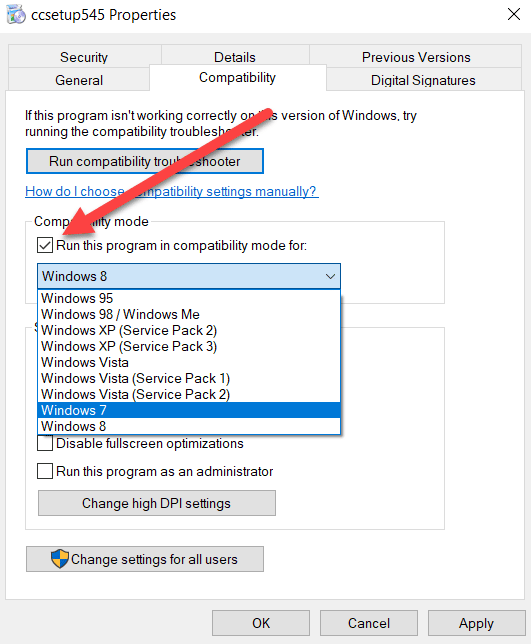 One of these steps is definitely going to resolve the issue for you, and if not mention it in the comment section and we will be happy to assist you with the problem.
There are several other features and issues with this beautiful little program and we are going to address the in our future posts.
In any case after installation if you find CCleaner is not cleaning your browsers properly you can check out this post Ccleaner not cleaning Google Chrome.