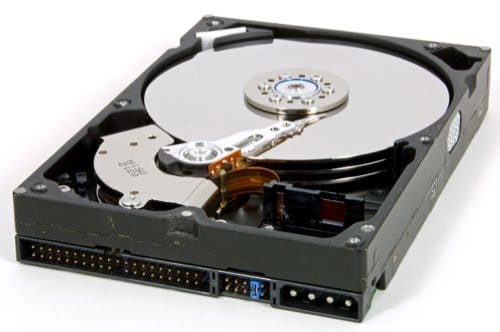 Fragmentation of files can happen due to the multiple operations running simultaneously in your computer. This could lead to its slow processing and even generates random errors.
Users can perform defragmentation to improve the performance of their PC. It is definitely going to solve the issue. You can check this link to get information on manual defrag.
Coming to the topic 'boot time defrag', it is done before the computer actually boots up. In case your drives keeps feeling up automatically you can have a check in this post to fix the issue.. Let's discuss it in detail here-
What Is Boot Time Defrag?.
According to the reports, some users complain about the defragmentation process that it won't allocate all the files in the desired order.
This is not going to fix the problem related to the slow processing of computers. It may gradually increase the problem.
This happens because some files normally get locked during the operating system boots up the process. If users can do boot-time defragmentation, it will not allow the Windows to lock these files.
It means you can now run defragmentation to make it 100% successful.
Ways To Do Boot-Time Defragmentation In Windows Operating System
There are few different software to achieve the same and three of them are listed below. First two are free and the last one is paid software.
1. Defraggler
Defraggler has a feature to enable this process. Follow this procedure-
Open this desktop app
Go to 'Defraggler' main menu
Choose 'Settings' and select 'Defraggler boot time defrag'
Here you will get three unique options to choose from. It facilitates you to 'Disable' this option, 'Run Once' and 'Run Every Time' options.
Once done, it will ask you to reboot your PC. You can either choose 'Yes' to reboot it now or select 'No' to do a manual restart.
Upon the next reboot process, the chosen function will be turned on.
2. IObit Smart Defrag
IObit is another free tool available online and worth installing on to your computer. It has an option to enable the discussed function.
Follow these steps-
Open 'Smart Defrag'
Select 'Boot-Time-Defrag' tab
Choose C: Drive and tick on the settings
It will ask you to choose 'Only next boot', 'Everyday first boot', 'Every boot' and 'Every 7-day first boot'.
Select the most appropriate one as per your needs and click on 'OK'. It's done.
3. PerfectDisk
PerfectDisk is a paid desktop app which also offers a 30-day free trial for the users. The process of enabling the boot-time feature is similar to above-explained methods.
The only thing which makes it different is that PerfectDisk can defrag Master File Table (MFT). It is a system file stored in the drive.
Reports suggest that it provides improved results and smoother running of computers. And, the best thing is that it will virtually remove any conflicts related to drives and ensures greater performance.
Is Boot Time Defrag Good?
Many users find it an unhealthy task and prefer antivirus scanning to remove corrupted and error files from the computer.
Since it requires only 30 – 40 seconds completing the process, it is worth to do so.
Once done, you need to restart the computer. Also, the installation of apps such as CCleaner is going to remove junk files and helps in maintaining the performance.
Note:
After boot time feature is enabled, you need to defragment the drive again. Here you may find 'Reserved Partition' and it occupies a little space in the PC nearly 100MB or more.
It is advised not to defrag system reserved because this process will go through several hoops and could be a risk to the PC.
Conclusion
Hopefully, you have understood the reason why there is a need for boot-time defrag and many users prefer it. Now, it is your time to enable this feature on to your computer.
If you want to know more about your Windows PC, you should feel free to comment us in the below box. Would like to help you!