For today's generation, video is not just entertainment anymore. It supports you with your scheduled workflow and influences your productivity as well.
With the new generation recording software, you can boost the amount of your work for business professionals or even for those who are searching for the best recording software for YouTube.
In this article, I am going to refer to some amazing recording software that can serve your purpose.
What Are The Features Of The Best Recording Software For YouTube?
Nowadays you have so many video editing software options to choose from.
They come with fantastic packages for cropping, reversing, resizing specially customized for the Education, Fashion, Beauty, or Gaming industries.
Besides, they come with excellent hardware support, high-speed performance, better zooming options.
Here, in this article, I am mentioning some amazing software so that you can choose the best recording software for YouTube suitable for you.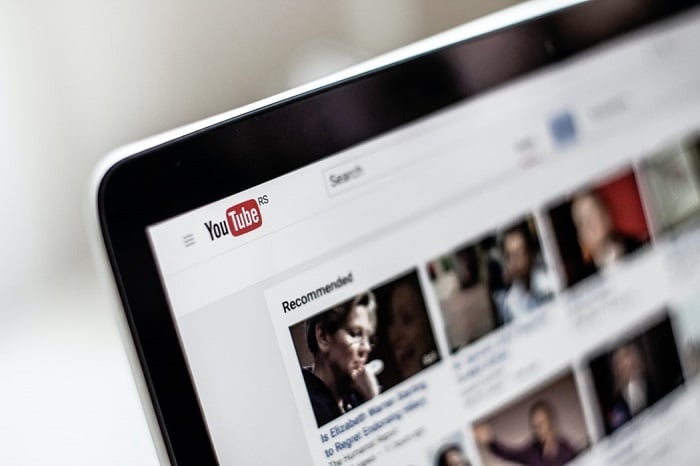 1. CloudApp
As a video recording software, CloudApp may be your first choice when you are searching for the gameplay recorder for YouTube.
This amazing editing tool comes with an all-in-one feature giving quite easy access to GIF-making, screen, or webcam recording.
Besides you can add emojis or drawings to your visual content that you can share through links.
It also provides you the most wanted password protection option. It is pocket friendly and costs you only $9 per month and it has entry-level plan that is free forever.
2. ShadowPlay
Nvidia GeForce has created this free package of video capture software for gamers.
It comes with two different modes for recording- Shadow, and Manual. The manual mode provides you the unlimited time of recording It can instantly record and replay with GPU-accelerated H.264 video encoder.
It is compatible with all the versions of Windows and has 130 Mbps speed. Besides you can use a full desktop screen to capture.
3. Bandicam
Bandicam is user friendly and quite easy to go for beginners. When one needs the best YouTube recording software, you can go with this amazing tool.
Recording video games with OpenGL or Direct X technology is quite easy with this software.
It just takes a single click to share your high-quality video at 4k Ultra HD resolution on YouTube.
Besides the size of the window is adjustable according to your choice. Besides supporting all the Windows versions, you can record for more than a day!
4. Camtasia
This software allows you to import High definition videos from external sources.
You can experiment with nice graphics and drag & drop editing features. It is compatible with all the versions of Windows like 7, 8, or 10.
You can create your interactive videos with this software. Animated items can be included and panning & zooming facilities are also there.
Besides, you will get the benefit of the green screen effect and can Enjoy Thirty Days Free Trial. 
5. Epicrewind
This is a recently introduced software that is blessed with RAM Rolling Buffer Mode.
It has instant replay facilities, and you can save the buffer contents by using the hotkey.
It is very easy to configure Codec and Video Output Format, but it is not compatible with your Windows. Another important feature of this software is that your videos are not encoded every time.
6. D3DGear
If you are searching for a gameplay recorder for YouTube, I can recommend you this light, handy and user-friendly recorder.
This allows you to record even with less space in your storage drive and you can easily share those.
This software is compatible with all the versions of windows, whether it's XP, Vista, 7,8,8.1, or 10. Live steaming facilities are available, and you can separately save your audio files.
7. SnagIt
It is well-known, popular recording software. You will be provided with a detailed guide for capturing the videos.
You are also blessed to take a video of your screen with a webcam. It provides you an easy sharing option.
You can assemble your favorite tools for easy access. So, this favorite feature saves your time as you can store them in one specific tab and keep them together to use as per your need. 
8. Open Broadcast Software
If you are struggling with what do YouTubers use to record, I can advise you to choose Open Broadcast Software introduced with so many customizable features.
The best news is that it is free!  You can highly broadcast the game streams on websites like YouTube and Twitch.
With its simple interface, you can enjoy unlimited scenes and sources. Besides, it is compatible with all your windows versions including Linux and Mac OS X also.
It has H.264 & AAC Encoder and file output to MP4 or FLV. You are going to like its high speed and keyboard shortcut options.
9. Tiny take
Tiny take game recorder can be chosen if you are searching for some commercial versions.
From a selected region you can choose to capture vi and have facilities to instantly upload them on any social media of your choice.
You have the same drag & drop features here along with an inbuilt online file viewer. It supports Mac and Windows operating systems.
Besides, you can easily use it on your smartphones and share lots of files at a time. Storage space of 2TB is provided with its business plan and you will have to pay $29.95 and $199.95 yearly.
10. Fraps
Fraps is a popular game screen recorder that is light and can also be used as a benchmark tool.
It can capture high-quality videos and compatible with all the versions of Windows.it has similarities with D3DGear.
It is also very light software similar to D3DGear and you can adjust the frames up to 120fps.
Besides, you can enjoy the free version with some of the features and the full version will cost you $37.
11. Microsoft Screen Encoder 4
This amazing software is the advanced version of Microsoft screen encoder 3.
You can enjoy nice graphics with seamless streaming features. You can create video and audio files using this tool.
This software provides you GUI interface with live template options. It supports your Windows XP, 7, and Vista. The playback quality that this encoder provides is great and you can enjoy the free standard version with some of the features.
Winding Up
So, I hope by now, you can find out the best recording software for YouTube from the given article.
If you still have queries related to the recording software, please communicate with us in the comments section provided below.
Feel free to shoot us a mail with your ideas or suggestions. We always look forward to hearing back from you.