With the customization tool like Rainmeter you can change the entire look of your Desktop.
It is a good approach to reflect your personality and choice through the rainmeter you are using!
You no longer need to dig into your Computer to find out your important widget, start buttons, folders or updates and you will be able to get all those handy using Rainmeter docks.
Today I am going to sort out some handpicked best rainmeter docks exclusively to satisfy your tastebud. If you haven't yet checked out the best rainmeter skins feel free to check them here.
Features of the Best Rainmeter Docks
A Dock or rainmeter Launcher program is going to assemble all your basic shortcuts so that you no longer need to search from the entire jumbled up list.
For your convenience the computer programs, games, apps, music folders, links are anchored together in  a systematic manner.
You can choose from a plenty of variety, from minimalistic approach to some spicy docks!
The only aim of the dock is to give you access to your basics in the snap of a finger! Let's check the best Rainmeter docks.
Best Rainmeter Docks
Hope you are furnished with the basic information about the Rainmeter Docks.
Here I have assembled 10 suitable, most popular best Rainmeter Docks for you.
They are pretty simple to download and use and you can choose according to your choice and preferences.
Check the basic features and get them free to add a zing to your Desktop! Check these out!
1. Trees And Branches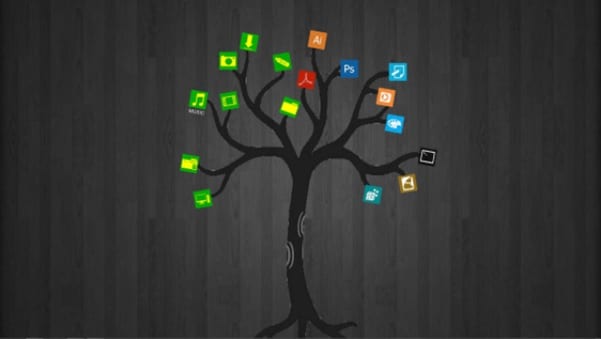 Trees and branches adds a wonderful visual appeal as a Rainmeter taskbar replacement to arrange all your important shortcuts.
This Rainmeter consists of the links to various programs displayed in a nice trees and branches format, a bit different from the monotonous get ups.
The arrangement is simply stunning changing the entire look and reflects a good taste as well!
2. Silmeria Dock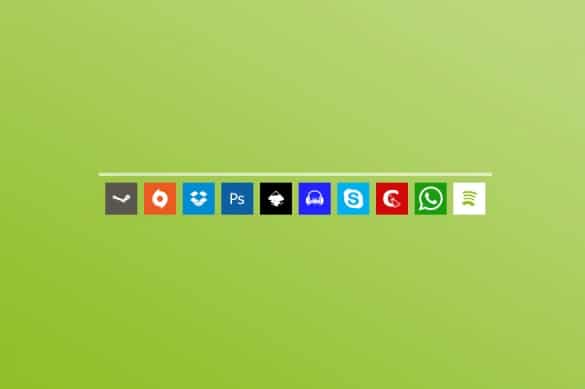 If your humongous list of the folders and programs are confusing you, then try this dock skin to easily locate your specific program and utilities.
It exhibits the icons in a simple, but elegant manner and the arrangement just looks decent.
While sweeping the mouse over the dock, you will be surprised with the hidden dock design. If you love to go minimalistic, then this will be a great choice.
3. Red Dock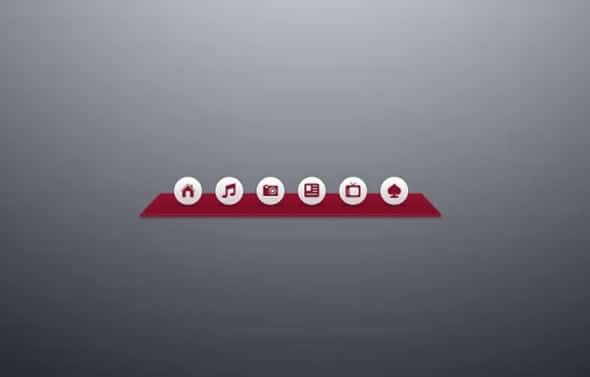 This is another minimalistic approach of Rainmeter icon dock setting up in a red, simple format as the name suggests.
You can anchor all your favourite shortcuts here.
You can assemble photo folders, music players, games as per your choices and preferences on the provided.
4. MiniDock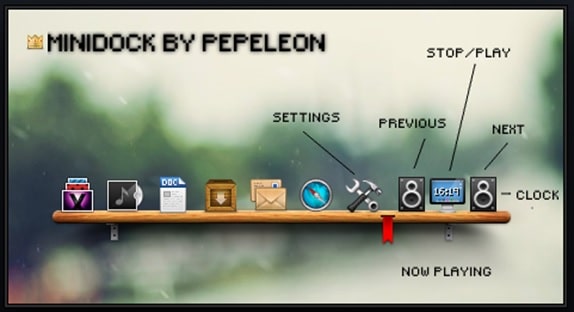 MiniDock is launched with a shelf to balance your shortcuts.
They are all arranged in life-like icons enabling you to change settings, mail, access your programs in a super fun and easy way.
You will just have to hover the mouse over the icon you wish to pop up and enjoy.
This is referred to as one of the best Rainmeter docks by the users. So, just click on the link below to get this dock downloaded with ease.
5. Corner Dock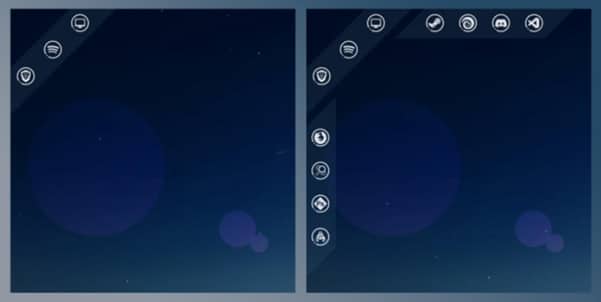 This is a minimalistic yet elegant approach to presenting a rainmeter dock.
The main corner tab hides the sliding tabs on the top and the bottom.
All you need to do is click on the hollow or blank part to get the hidden tabs.
Besides you can choose to keep the specific number of icons on the top and the bottom. This is no doubt one of the best Rainmeter launchers.
6. Goth Style Dock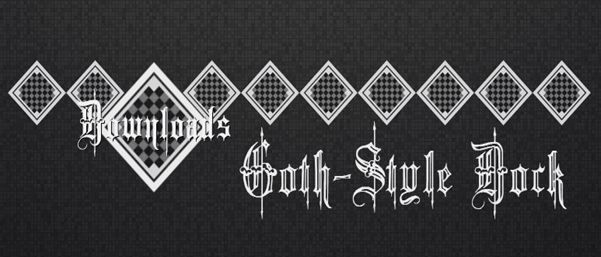 This is specifically designed for Goth enthusiasts.
As you can see the Dock is in an animated diamond pattern and it reveals the icons as you hover the mouse over it to solve the Gothic mystery.
You can try this out for a bit change from the monotony of the regular simple patterns and add some zing to the choice of your Rainmeter Dock as well!
7. Material Taskbar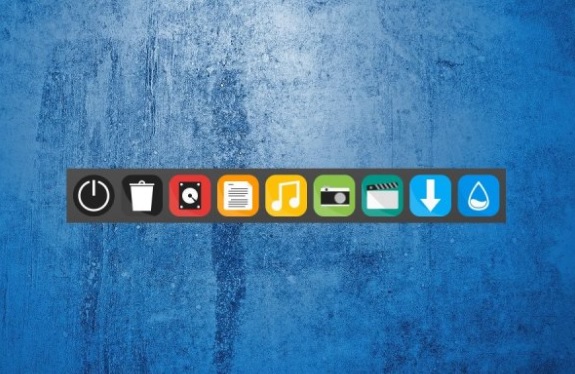 This is another simple choice amongst the best Rainmeter launchers that proves to be resourceful.
The long bar accommodates a couple of useful shortcuts like your downloads, settings, photos, power button, or recycles bin.
You can always change the background theme and tweak the taskbar in respect of style, color, or position. Give it a try!
8. Docker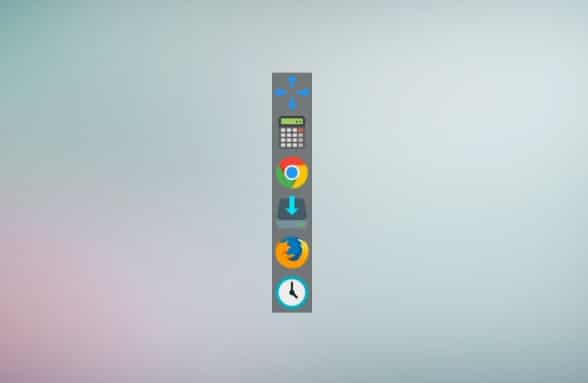 All your favorite apps, folders, bookmarks, can easily be assembled with the help of this docker skin in a smart manner.
The interface is a simple yet elegant choice to cherish.
The look is plain and you can easily manage a pretty good number of icons and needless to say it is a decent minimalistic approach.
Click on the given link to get this Rainmeter icon dock.
9. Social Dock

This dock is attractive with the city as the background theme. The shortcuts are well lit giving a classy and lively look!
It ensures easy access to the shortcuts for your Facebook, Google, Twitter, YouTube, and so on.
You have options to customize the background theme and tweak the taskbar in respect of style, color, or position.
10. Circle Launcher White
While making the list of how can I forget to mention one of my favorite Rainmeter docks!
It gives such a classy and elegant look to your desktop assembling your preferred programs and apps circularly.
Besides the color combination is elegant revealing good taste. Give it a try!
Afterword
Hope you could choose from the provided list of some best Rainmeter docks mentioned in the article.
If you still have queries related to this issue, please intimate us by commenting in the comments section provided below.
Feel free to shoot us a mail with your ideas or suggestions. We always look forward to hearing back from you.