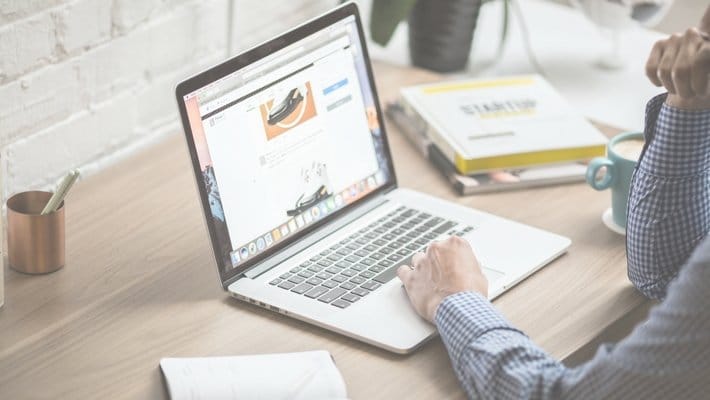 Ad blockers are extensions added to the Firefox browser to limit the loading of distracted and frustrating advertisements. It may be associated with online shopping or any other things.
If you want to get rid of popping up ads while online, it is advised to install the best pop up blocker for Firefox. With this approach, you can do practical things flawlessly.
To customize your Firefox experience, you have to select and enable extensions. It definitely helps you in meeting your needs on the internet.
Depending on your personal tastes, you have to choose trustworthy ad blockers for Firefox from the list of different extensions.
To narrow down your search, you must check the collection of best ad blocker for Firefox here.
Best Pop Up Blocker For Firefox – Pick Yours From The List
Today, there are many supported ad blockers present online. Once enabled, these pop-ups blockers stop the annoying ads and save your precious time while browsing.
Note: Alternatively if you need to disable adblocker on your Firefox, you can check the given link.

Considering the rating and performance, it is the best ad blocker for Firebox. Though it doesn't track activities, it works fine for blocking adware, malware and contents.
It is a much-needed extension for Firefox users. In case, you have updated your browser to the latest version. It is advised to use Web Extension version.
Other users with Firefox versions 57 and below, you can go with popup blocker ultimate. (It is advised to update the browser soon.)
If you have this extension installed, you can also choose websites and entitle them to the white list. It will automatically identify the ads and block unnecessary contents of other sites.
This extension works in two different ways-
If you go with 'Strict' mode, this will change the settings of the browser. So, the ads will be identified by the browser itself to block them.
If you go with 'Analyze' mode, this will not alter the settings of the browser. It works by analyzing the web page code and ads present. You may experience some irregular behavior of the website.
To avoid any issues related to ad blocking, it is advised to white list and black list the sites.
If you want finer control over the adblocking, you can try  AdLock for Mozilla Firefox.  It is a system-wide ad blocker for Windows and Android platforms, with many more features. Although AdLock is available as a browser extension, it is also available as a full desktop application.
AdLock is one of the successful ad blockers available on the market. AdLock monitors the content requests. When a website sends a request for fetching an advertisement, it is passed through the  AdLock. It analyzes all traffic and content to block all types of known ads on the market.
The data that is passed through AdLock is not passed through the dedicated servers. This means that your activity is secure from the marketing agency, and AdLock as well. This adds an extra layer of security to your browsing data.
One of the caveats of the desktop app is that the AdLock app is a paid app. The yearly plan will cost you $15.22 for a year, while the monthly subscription is billed at $2.7 a month. However, the extension Mozilla Firefox is free to use for everybody. Considering the features available, the price falls short and will not blow a hole in your pocket.
3. AdBlock Plus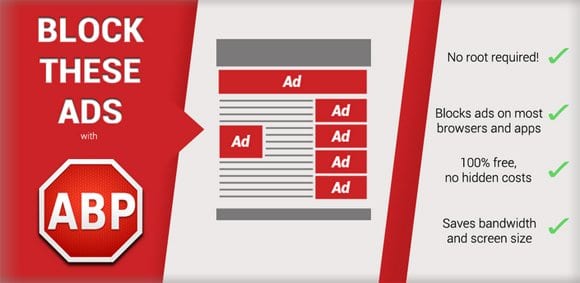 It is commonly referred as ABP, listed in the most popular ad blockers for Firefox. If you have installed Chrome, you can also use this extension for the same.
AdBlock Plus features enable you to block most ads on websites and social media sites. It comes with a filter that blocks malware and other disturbances when online.
If you are using Firefox on Android or iOS devices, you can block any incoming ads by integrating ABP to your browser.
No doubt, it is among the most effective and best free pop up blocker for Firefox.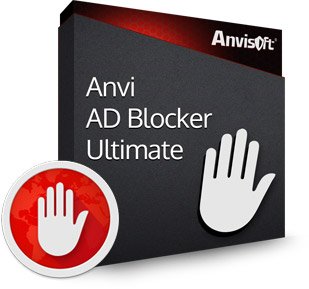 When you are looking for the ultimate ad blocker, installing this extension can become a good deal. It comes with a feature that blocks most of the malwares and adware.
Apart from this, you get benefited from blocked tracking domains. It is strictly built to help the users in browsing and having fun online.
It is suited for both Firefox and Chrome. It is completely free to download and install. And, it is totally browser-based best ad blocker for the users.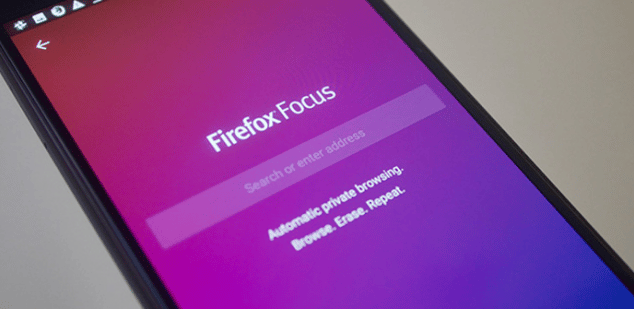 Firefox Focus is based on ad blocking and anti-tracking features. It is built for the Android users and a great addition to the ad blocker list.
It is light and has the features based on privacy, speeds up browsing, clear cookies and more.
The best thing is that users can turn on 'stealth mode' and selectively do ad blockings and contents of websites including social media sites.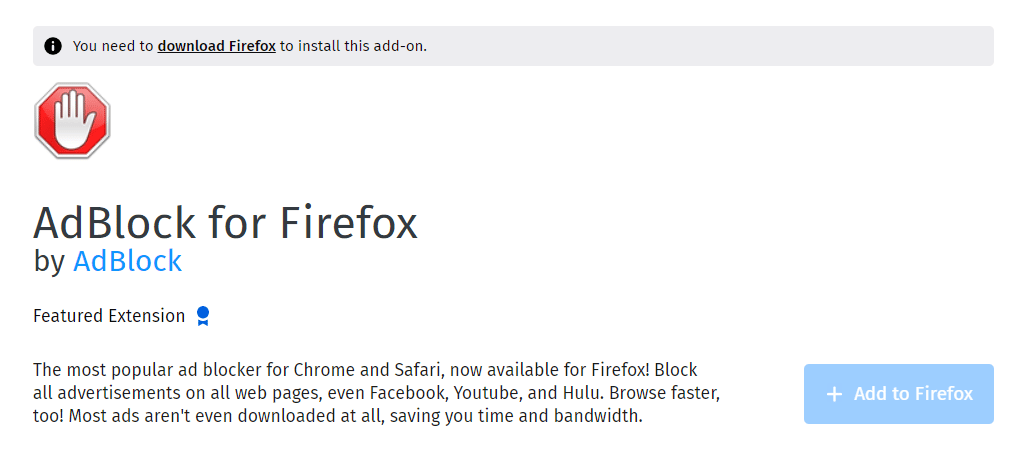 AdBlock is one of the popular extensions for Chrome and Opera. Now, it has come with the features to provide major ad blocking in Firefox.
It has no link to AdBlock Plus but uses alike filters to block ads. With its installation, you can automatically block contents, adware and malware of all webpages.
The best thing is- AdBlock can even work on ads of YouTube, Facebook and other social media sites. It helps you to browse faster and provides better accessibility to download contents.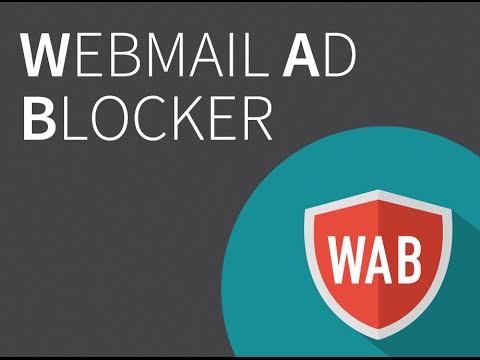 Online advertisements in the email area not only frustrate users but also consume a little extra time. If you have installed Webmail Ad Blocker on the browser, it will keep a check.
You will not get any popup requests or blocking of areas due to annoying ads. Whether you use Gmail, Outlook or Hotmail, it will block and remove them all.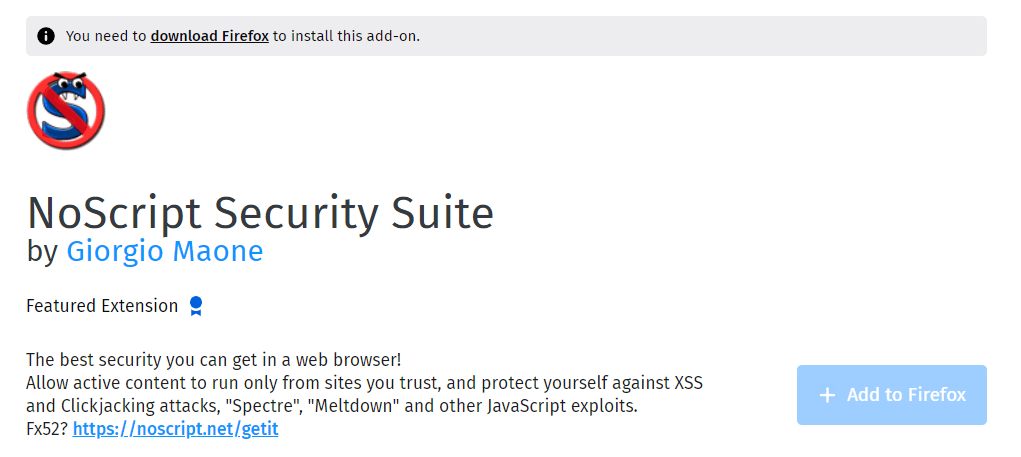 Want to prevent or block Java-based ads, JavaScript malware and other plugins? You have to download and enable NoScript to block them. It is especially designed for the same.
It can block them temporarily for a website or permanently to help you in visiting sites without worrying about ads. Depending on your requirement, you can also white list any site.
The best thing is that you can enable NoScript for Firefox with other ad blockers to get rid of annoying advertisements.
However, it has been observed that some sites show irregular behavior when you have enabled NoScript. To make those sites functional properly, you can entitle them to the white list or disable the blocker when you have to work on that site.
Bottom Line
Apart from the above listed best pop up blocker for Firefox, there are many others that have its specific function. But enabling any one of these ad blockers is sufficient enough to deal with annoying ads and malwares.
Other ad blockers on which you can rely on include Disconnect, Privacy Badger and Ghostery.
Hope this information has helped you in your purpose. For any query, you can comment on the below box. It will be answered as soon as possible