Hogwarts Legacy is the most anticipated open-world action role-playing game for Harry Potter fans.
Get the best performance out of Hogwarts Legacy for your PC by following this complete optimization guide. Perform as shown, and it will help you get a lag-free experience.
We have shown a VIDEO walk through at the end of the post for easy solution.
Complete Optimization Guide For Hogwarts Legacy
Nobody wants their game to be blurry or slow. Now, follow the guide below to experience a better gaming performance while playing Hogwarts Legacy.
1) Change The In-game Settings
To get the best optimization for Hogwarts Legacy, tweak some in-game settings. Follow the guide provided below:
Open Hogwarts Legacy and head to the game Settings.
Select Display Options. Ensure that the Window Mode is set to Fullscreen.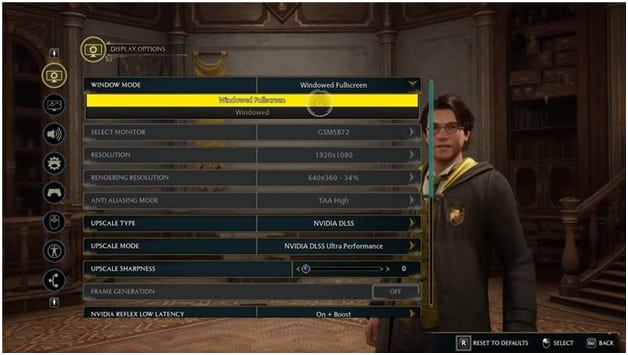 Scroll down to find V Sync and disable it.
Set FPS to Uncapped.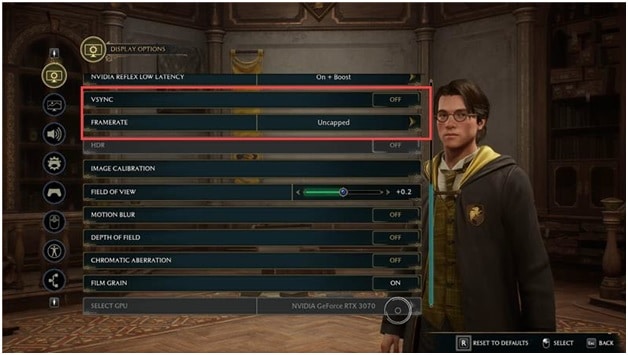 Then change the Upscale Type to AMD FSR 2 or Nvidia DLSS, depending on your graphics card.
For decent performance, you can change the Upscale mode to Ultra performance. You can also set it to Balanced or Performance for the best of both worlds. Setting the Upscale mode to Ultra Performance will lead to a drop in quality, but it will boost the performance to a higher level.
To tackle the blurriness, you can increase the Upscale sharpness to .30 – .35.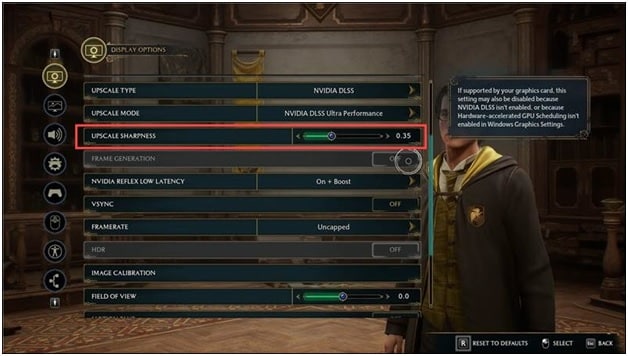 Next, enable Frame Generation if you have an NVIDIA DLSS-supported graphics card.
You need to enable the Hardware acceleration scheduling before you can do it.
Now open Settings from Start Menu. Click on System and select Display.
Click on Graphics.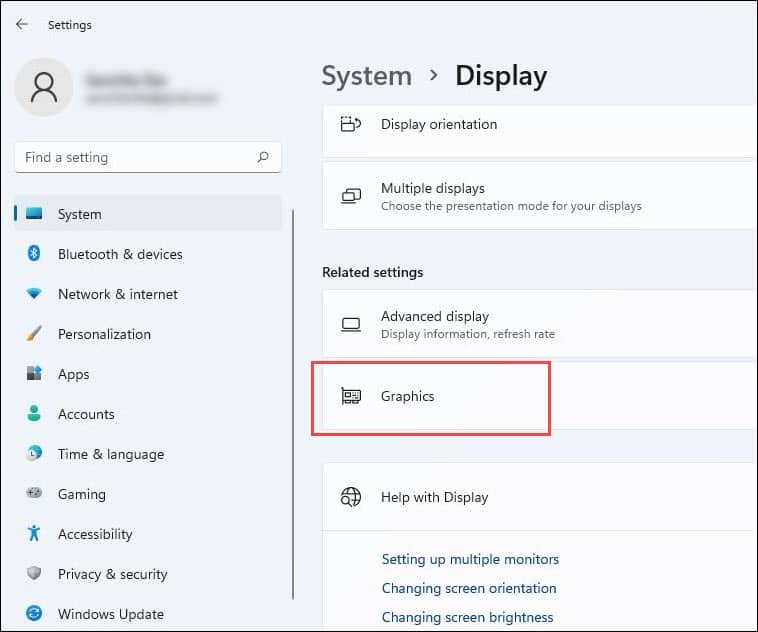 Select Change Default graphics settings and enable Hardware accelerated GPU scheduling toggle.
Once done, restart your PC. After you restart the PC, you will find the Frame Generation setting accessible, and you will be able to enable it.
Next, set Nvidia reflex low latency to on or on + boost if you have a lower-end CPU.
Then turn off Motion blur.
You can also disable the Depth of field if your PC is struggling. Anyone using the newer gen graphics cards can keep it enabled.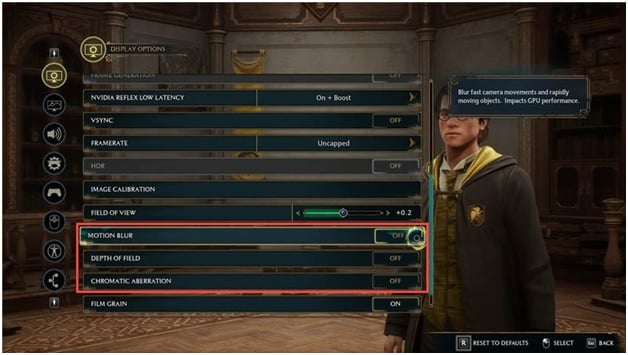 If you have multiple GPUs, like having an integrated and dedicated GPU, then select the more powerful GPU from the Select GPU section. Make sure your monitor is connected to that GPU.
Select Graphics Options, and you can set the graphics quality settings based on your PC configuration.
If you have a 30 series NVIDIA or equivalent or newer gen graphics card, then you should be able to run the game with Ultra settings without a problem. Setting them as Medium or High is the best, as I see it for most of you.
You can further customize it by lowering the Fog, Sky, Foliage, and Shadow quality for a quick boost to FPS. It would make the game drop in quality but would boost the FPS by a good 20 to 30 percent.
Set Population quality to low.
Scroll down and disable Ray Tracing Reflections, shadows, and ambient occlusion.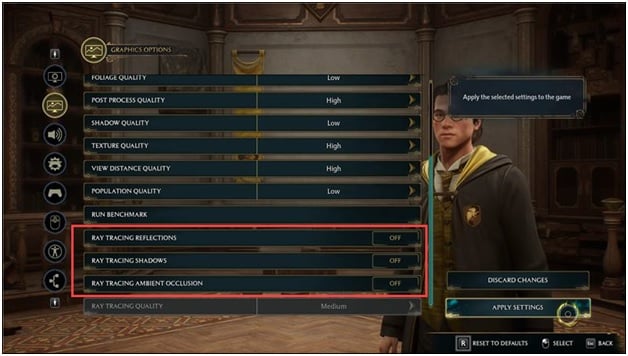 Or you can lower the Ray Tracing Quality if you want to keep Ray tracing on while getting the best performance out of the game.
Save the settings and restart your PC to have the settings applied.
2) Update Your Graphics Drivers
Besides changing the game settings, you should also update the graphics drivers. To do so, follow the steps given below:
You can use GeForce Experience to update the graphics drivers for Nvidia graphics card users.
You can download and install it from Nvidia's website if it is not installed on your PC.
Then run GeForce Experience and go to the Drivers tab.If any new driver is available, download & install it.
For AMD graphics cards, the process is similar but uses the Radeon software instead of GeForce Experience.
Run the app and check for any available drivers.
Download and install the latest drivers.
Restart your PC to apply the updates.
Frequently Asked Questions [FAQs]
Here are some frequently asked questions by the Hogwarts Legacy fans:
1. What Computer is best for playing Hogwarts Legacy?
The recommended setup for Hogwarts Legacy is as follows:
Windows 10 OS.
CPU – Intel Core i7-8700 or AMD Ryzen 5 3600.
Memory -At least 16 GB RAM.
GPU – NVIDIA GeForce 1080 Ti or AMD RX 5700 XT.
DirectX – Version 12.
Storage –85 GB and higher.
2. How many hours of gameplay is Hogwarts Legacy?
Hogwarts Legacy should take around 30-35 hours. But as it is an open-world game full of quests and adventure, you can play it much longer.
3. Can GTX 1650 run Hogwarts Legacy?
Yes, GTX 1650 can run Hogwarts Legacy at around 40 FPS.
Final Words
So, that was all you could do to boost your gaming experience while playing Hogwarts Legacy.
If you have any further doubts or queries, feel free to ask us in the comments section provided below.