You can make your travel in Japan hassle-free using Japanese voice translators.
There are hundreds of Japanese voice translators available online. But it's really hard to find a proper one when in need.
To make the task easy, I have selected 5 Japanese voice translators and discussed them in this article. So, keep reading!
Which Are The Best Japanese Voice Translators?
Now let us discuss the 5 best Japanese voice translators in detail.
1)

Google Translate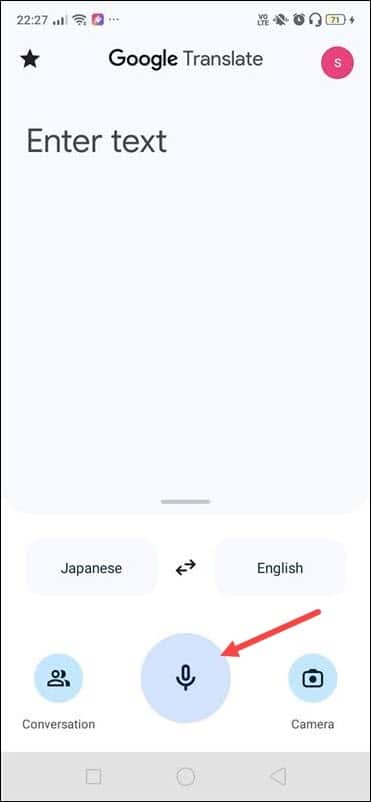 Whenever it comes to the best Japanese Voice Translating app, I recommend Google Translate first.
Google translate supports image, voice, and text translation. So, you can also use it to translate Japanese from picture.
With its easy-to-use interface, you can just hold your phone's camera over the text, and it will read the text automatically and display the translation on the phone screen.
This translating app records what you speak and displays the translation as a text. Then it is read out in the targeted language.
Features
Google Translate is a free, user-intuitive translating app.

It provides an instant Camera translation facility.

You can take or import images for high-precision translation.

Google Translate can translate a spoken language in near real-time.

Insta-camera translation feature is provided. It easily translates text into images (94 languages).
Get Google to translate from Google Play, App Store.
2)

VoiceTra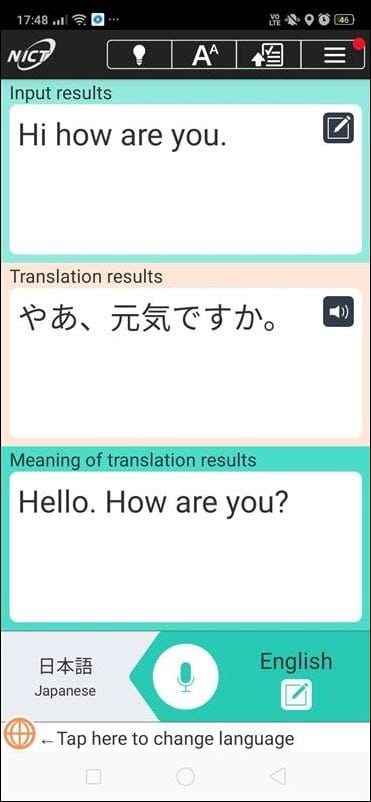 VoiceTra is one of the best Japanese translator app that I can recommend.
VoiceTra uses high-precision translation and speech syntheses technology developed by the National Institute of Information & Communications Technology.
Besides Japanese, it supports 31 other languages. VoiceTra is completely free and has a user-intuitive interface.
This app can be also used as a dictionary to search for words. VoiceTra interprets the meaning from the context.
So it is recommended to enter sentences rather than words while using VoiceTra.
Features
VoiceTra is free with easy to use interface. But users will have to pay the international data roaming charges required to use VoiceTra.

It supports more than 31 different languages.

Using VoiceTra, two people speaking different languages can communicate using a single device.

For the languages that do not support voice input, a text input facility is available.
Get VoiceTra on Google Play, App Store
3)

iTranslate Translator
iTranslate Translator supports voice, text, conversation, and photos.
The newly added offline mode will translate without any added roaming charges.
Besides Japanese, iTanslate supports 40 other languages.
Features
iTranslate offers a free trial of the paid version.

Supports 40 language pairs apart from English and Japanese.

It supports voice, text, conversation, and photo translation.

It translates text to speech, voice to voice conversation & speech.

Dictionary & Thesaurus available for all the supported languages.
Get iTranslate Translator on Google Play, App Store
4)

Naver Papago- Al Translator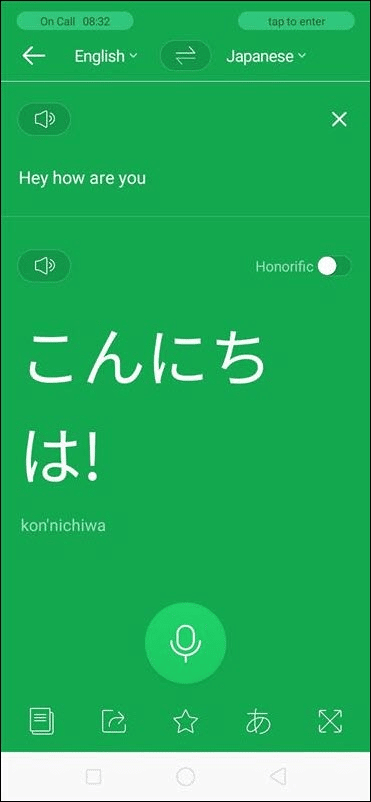 Naver Papago is another good Japanese voice translator that I can suggest.
A cute and smart parrot or Papago, translates the language for you.
This app supports 12 other languages besides Japanese.
Features
Real time text and voice translation.
Works offline as well.
Translates conversation while two speakers speak in different languages.
It supports automatic translation when the URL of a foreign website is included.
Provides dictionary to check additional meanings.
Papago mini provides automatic in-screen translation.
Get Naver Papago from Google Play, App Store
5) imTranslator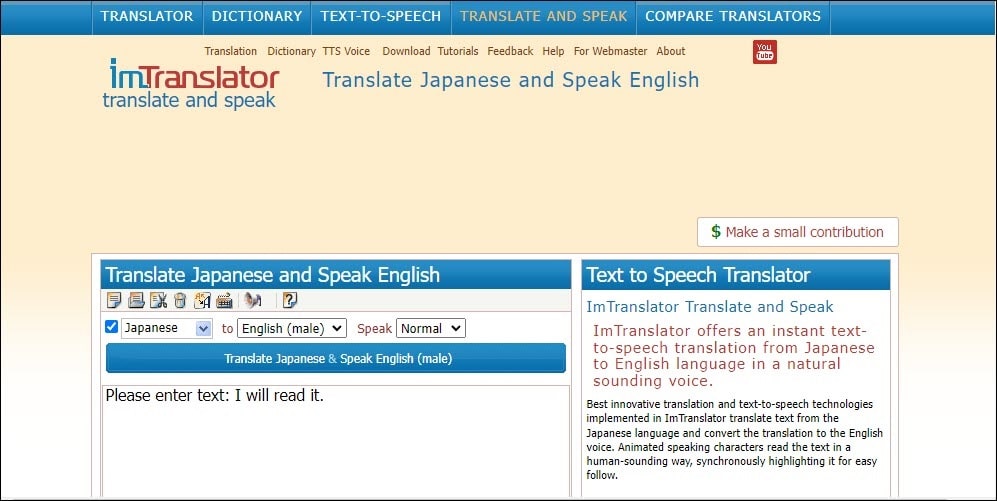 imTranslator is another easy Japanese voice translator.
You will have to just enter any word or phrase and select a speech rate.
The app will translate the text for you and you can replay the text as many times as you wish.
imTranslator can translate 50 different languages into the Japanese language.
The TTS engine of the app translates the Text into a life-like Japanese voice.
Features
imTranslator detects the text language, translates it into voice, adjusts the voice speed, and creates an audio link of the voiced message.

It uses TTS engine to translate the Text into a life like Japanese voice.

imTranslator Extensions are available for Opera, Chrome, Firefox and Yandex.

The Online Dictionary provides translation of words, and phrases and changes language pairs on-the-fly.

The back translating feature translates the text back to the original language in seconds. This helps in quality check f the original translation.
Get IM Translator here.
Also, you can read this article and learn about the 5 best Japanese to English dictionaries.
Final Words
So, that's it. Here are the best Japanese voice translator available online. For more details, write to us in the comment section provided below.