One of the primary highlights of Edge was the great marking tool support for books and pdf files. However, when Microsoft Edge moved to the popular Chromium engine, it officially dropped the support for native EPUB format. That's right, now you cannot use Microsoft Edge to read your EPUB eBooks.
Now that you need an external reader to read your precious books, here is a list of the best EPUB reader Windows 10 you can find.
Free EPUB Reader In Your Browsers
Although Microsoft Edge natively does not support EPUB reading, there are other ways in which you can use your browser for reading your eBooks. One of the easiest methods that you can use is installing browser extensions. Extensions are customization modules for your browsers, generally used for improving some aspect of the software.
There are many free EPUB reader extensions available, some of which are mentioned below:
Readium (based on ReadiumJS open-source reading system, however, no longer actively developed)
EPUB READER (used by over 20k users, one of the most popular eBook reader extensions)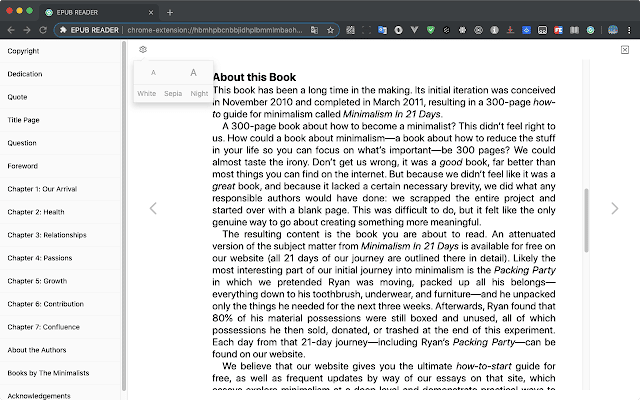 Best EPUB Reader Windows 10!
While there are dedicated tablet readers out there for reading and buying eBooks, they can get costly. Instead, why not use your already awesome Windows 10 device to read eBooks. You can use some free EPUB readers available for Windows to download and read your eBooks.
1.    Adobe Digital Editions
Adobe probably has an app for every creative work. It has a host of image management and editing apps, video editors, pdf readers, and now EPUB readers. Adobe Digital Editions is one of the best EPUB readers that you will find on the market, with a functional design and excellent support for different formats.
Digital Editions now has the support for EPUB 3, which is the latest standard of EPUB based on HTML 5 standards, meaning the eBooks can now hold video, audio, and much more.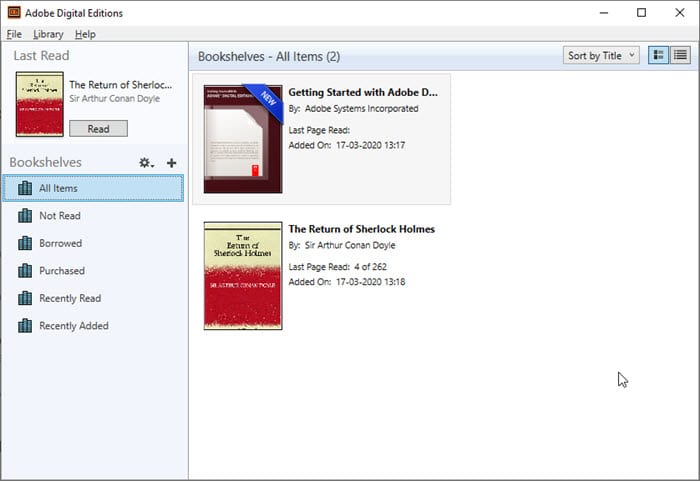 If you have a local library that distributes books in the EPUB format, you can also rent or purchase eBooks directly from within the app. Adobe has really done this app justice, as it is one of the best eBook readers you can find for Windows 10.
Download Adobe Digital Editions.
2.    Amazon Kindle
The Amazon bookstore has been one of the largest eBook stores on the internet, and the company quickly capitalized on it by launching its eBook reader called Kindle. To capture the PC market, Amazon also launched the Kindle app for Windows 10.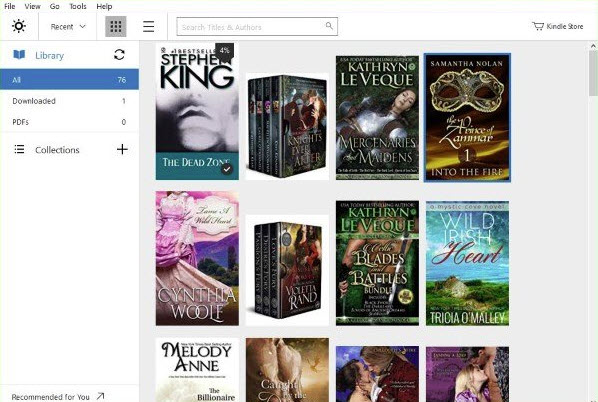 Kindle is one of the best EPUB reader available for Windows 10. Although it prioritizes its own AWZ format, you can easily use the app to open any of your local books in the EPUB format as well. The user interface is really well built, with the immersive reader being extremely popular among readers.
One of the coolest features that you may like is that your books are synced to your Amazon account, so you can pick up right where you left off if you have a kindle for reading on the go. You can also use the app to take notes and bookmarks.
3.    Calibre
If you have ever searched for eBooks online, you must have heard the name of Calibre. It is one of the most popular eBook management apps available on the internet. Not only does it have a dedicated eBook reader, but it also has many other features like metadata management, shopping eBooks, and converting books to other formats as well.
Calibre has the support for a huge number of eBook file formats as well, like Kindle, MOBI, CBZ, and CBR. There are a ton of editing features as well, allowing you to make changes to your books as you see fit. There is a portable version available, which makes it much easier to carry your books on a USB storage, allowing you to read your books on the go.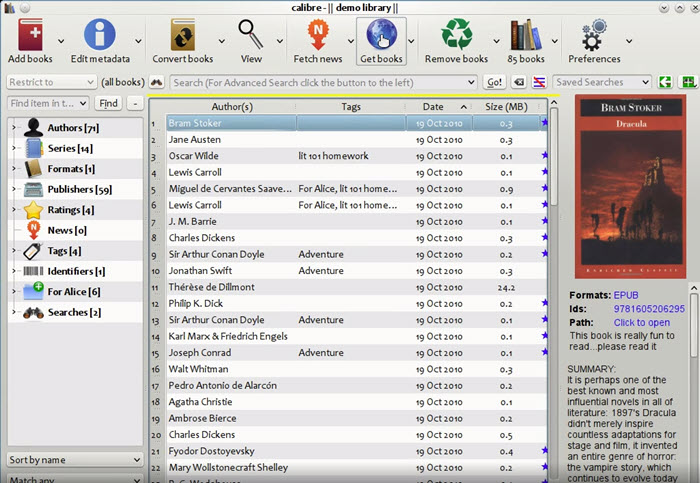 One thing that may put you off, is the fact that the app cannot open DRM protected books. Apart from that, there isn't much to complain about the app at all. Check out Calibre if you want to read and edit books on your Windows 10 device.
4.    Freda
If you love exploring new things to read, Turnipsoft's Freda is one of the best EPUB reader Windows 10 apps that you can use. With direct integration with Project Gutenberg and Smashwords, you can either import your own books, or you can explore and download eBooks from prominent and independent authors.
Freda also has a host of editing features like highlighting and annotating important lines, creating bookmarks, etc. This makes it an amazing choice for students and professionals, who will benefit from the editing features. There is also a text to speech feature to aid reading, along with the OpenDyslexic font to assist reading for people with Dyslexia.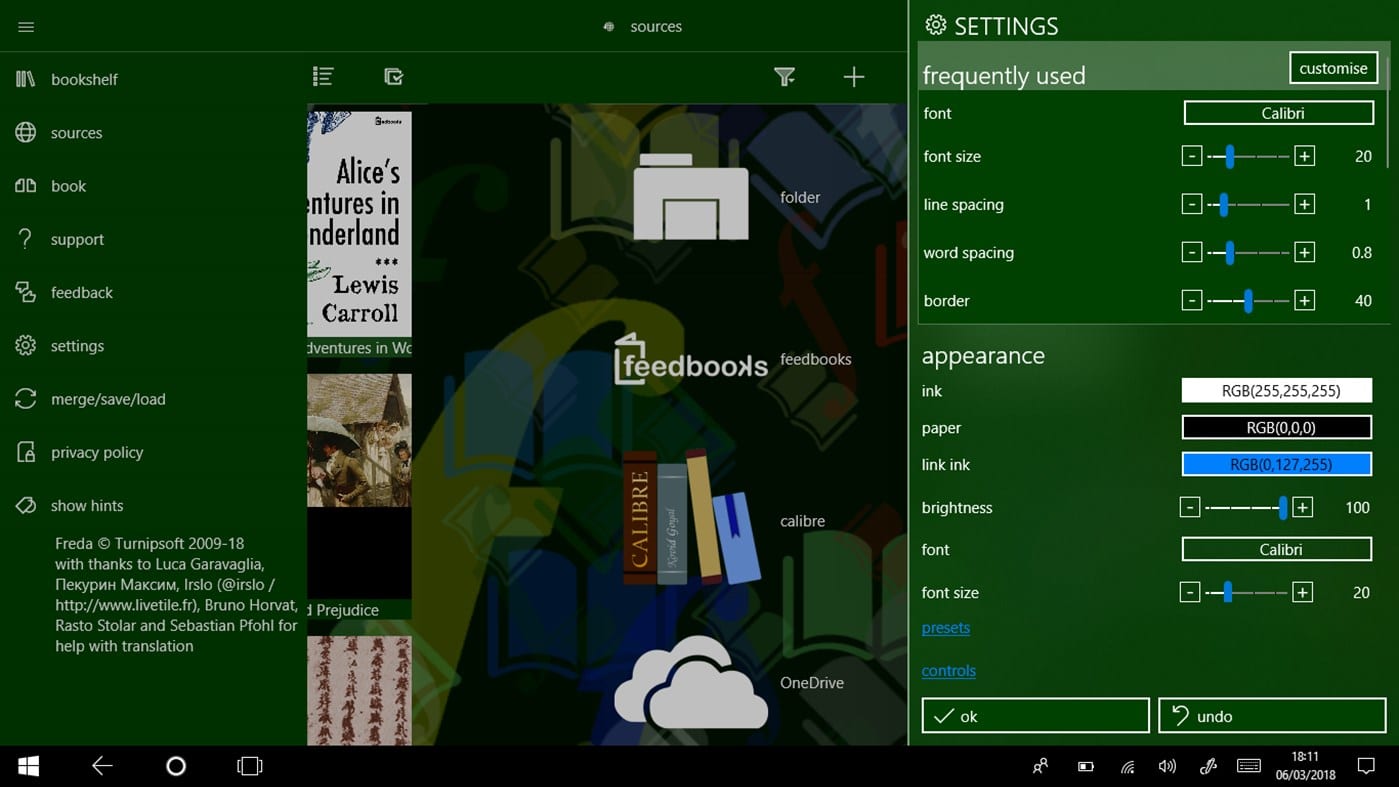 One of the things you may not like is that Freda is ad-supported, so you may a random advert pop up here or there. The app also cannot open DRM protected books, however, very few apps have native support for DRM protected content.
5.    Sumatra PDF
If you do not want a ton of features in your EPUB reader Windows app, Sumatra PDF is the way you should look at. While the name suggests that it might be a PDF reader, but it has native support for other formats like EPUB, MOBI, CBZ, CBR, CHM, XPS, DjVu, etc.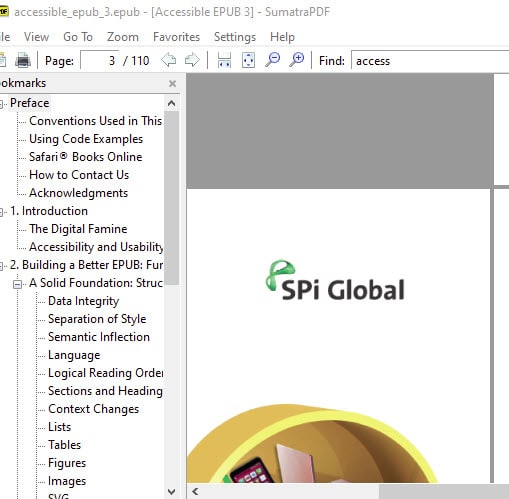 There is a portable version of Sumatra PDF, which allows you to carry your eBook library wherever you want on your USB storage device. The app seriously lacks any heavy feature at all, with users getting to make only a handful of adjustments like font size and bookmarks.
For any further adjustments that you need to make, you can make changes to the settings file. You will find a detailed guide for the same on the Sumatra website here. Even though there is a lack of features, if lightweight is what you are looking for, this is the app you should get.
6.    Kobo
Rakuten's Kobo is one of the most popular alternatives to Amazon's Kindle Store. Not only is Kobo a neatly designed EPUB reader for Windows 10, but you can also buy and manage your books with ease.
With excellent metadata handling, Kobo actually does a fantastic job of managing eBooks. you can select which titles from your library show up when you launch the app, and your reading progress is saved across all your devices. The Store is also vast, with many books from prominent and independent authors available for download.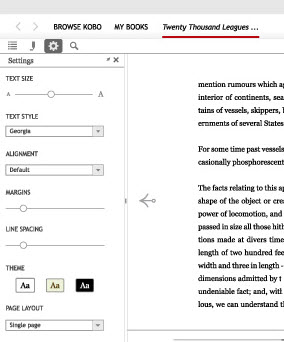 You can also curate your reading preferences, by changing the text size and style, line spacing, background color, etc. With an affordable eBooks and comics library, you will not run out of books to read.
7.    Nook
If you love reading and exploring new books, you must have heard of the name of Barnes and Noble. They are one of the largest paperback booksellers in the world, now with a digital presence as well. Similar to Kobo and Amazon Kindle, Nook also has an eBook store, along with an EPUB reader Windows app.
The reader is one of the cleanest user interfaces I have seen in a really long time. Not only can you annotate and create bookmarks, but you can also change the font style and size, theme, margins, and line spacing. Customize the reader to however you see fit.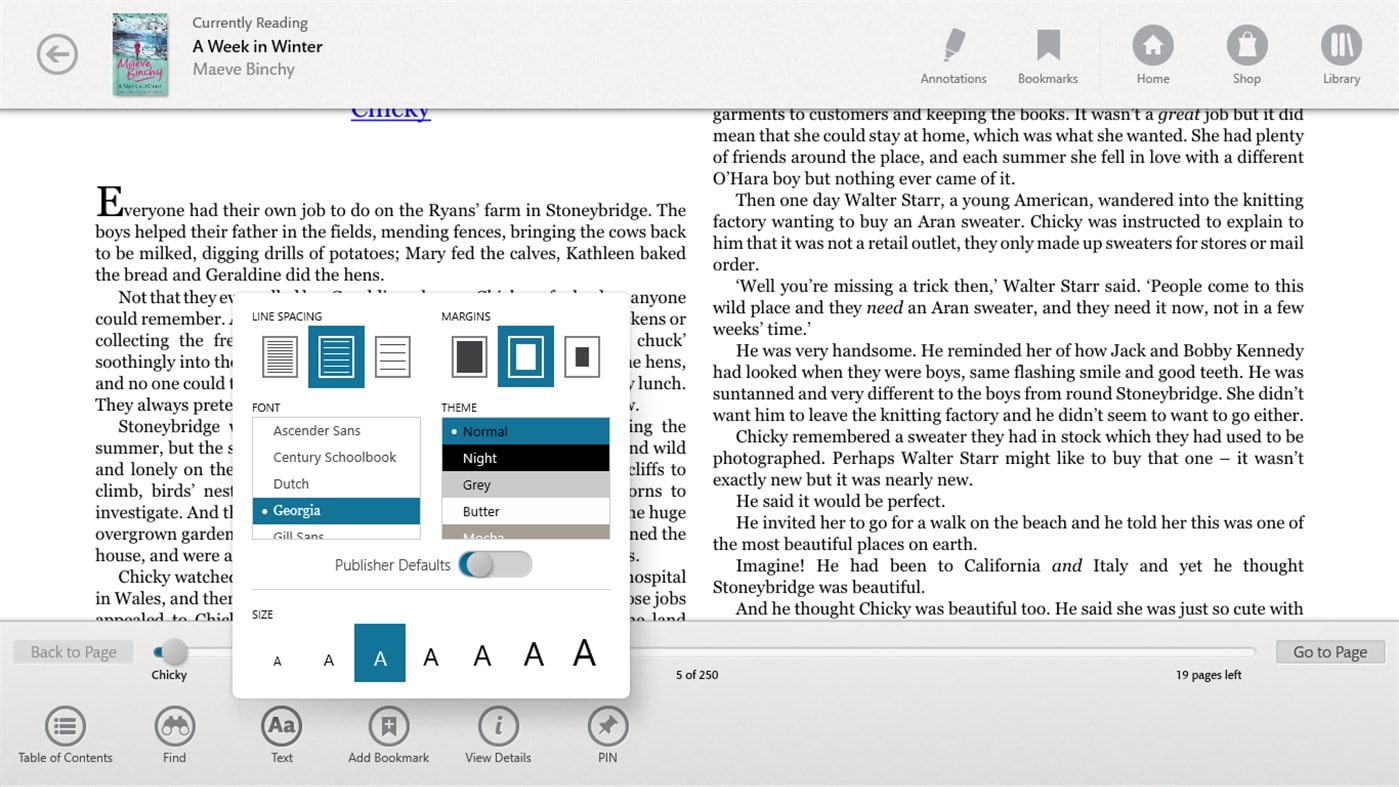 When you sign up for Nook, you get a 14 day trial period to test the platform and read the vast collection of books and magazines. After the trial period, you can choose to buy your books and subscribe to the comics and magazines you find interesting.
Wrapping Up
So, there you have it. Using this comprehensive list of EPUB reader for Windows 10, you can choose the perfect companion for your reading sessions. Did we miss your favorite app? Tell us in the comments below, and drop in some reading recommendations as well.