Hogwarts Legacy, based on the Wizarding World universe by J. K. Rowling, is a highly anticipated, expansive role-playing game that has surpassed the popularity of big fantasy releases in recent years.
Many of its fans are eager to know about the best controller settings in the game for aiming.
So, here is a complete guide for the same.
We have shown a VIDEO walk through at the end of the post for easy solution.
What Is The Best Controller Settings On Hogwarts Legacy?
Every gamer wants to have the best possible settings for their game.
If the controller settings feel slow while aiming in Hogwarts Legacy, just try changing the settings.
To do so, follow the steps given below:
Launch Hogwarts Legacy.
Open the Game settings.
Next, click on the Gameplay options icon.
Scroll down to the Camera sensitivity section.
Set both the camera sensitivity and aiming sensitivity to 2.
Next, set the camera and aiming acceleration to 0. This will make it more accurate while aiming.
Then increase the Follow Camera speed to 1.5.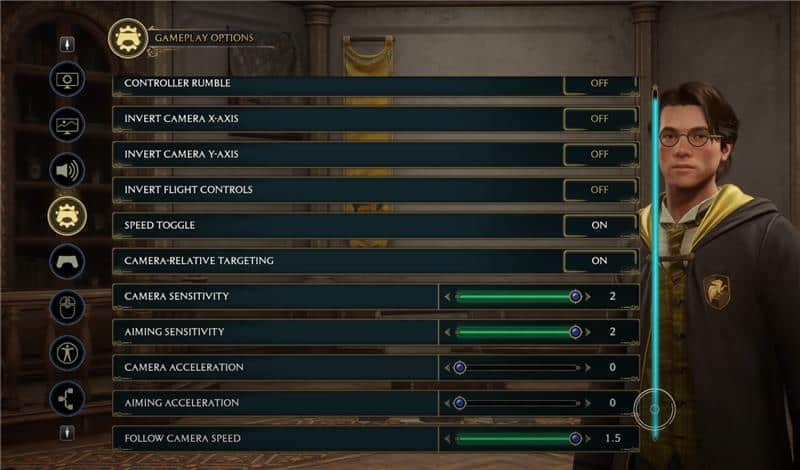 Now open the Display Options.
Tuen VSync off and set the FPS to Uncapped. This is not a controller setting, but the extra frames will help you aim better.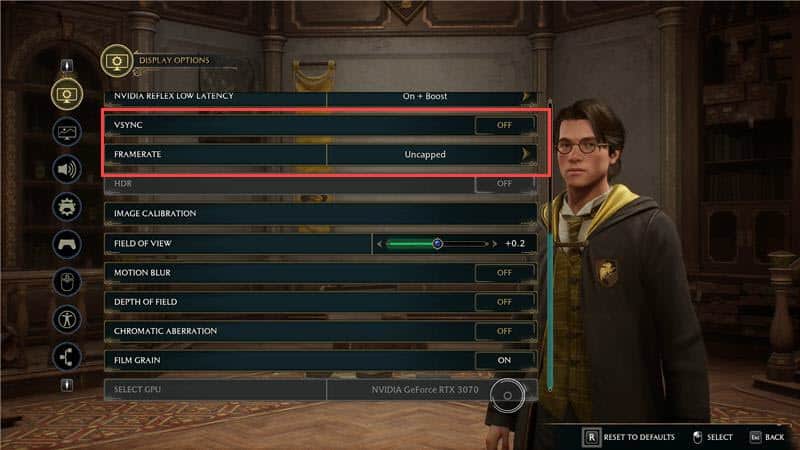 Next, open the accessibility options and scroll down to the Camera Dead Zone section.
Set it to 0. Apply the settings.
Once done, restart your PC.
Frequently Asked Questions [FAQs]
How do I change my Hogwarts Legacy controls?
You can remap the PC mouse and keyboard settings in the game. To do so, open settings and go to PC control Options to rebind the controls.
Will Hogwarts Legacy have difficult settings?
Hogwarts legacy features 4 different types of game difficulty modes that you can choose as per your preference.
You can choose the difficulty once you start the game and make it in character customization.
Is Hogwarts Legacy 60 FPS on PS5?
The PS5 and Xbox Series version of Hogwarts Legacy supports graphical modes of play.
The most common among these is the Fidelity mode, which targets 30 FPS, and the performance mode, which targets 60 FPS.
Final Words
So, there you are! If you have any further queries related to Hogwarts Legacy settings, feel free to ask us in the comments section we have provided below.