Avast is one of the most popular free antivirus software that provides many features rivaling those provided by paid services. Many users looking for a powerful antivirus but unwilling to pay for it opt to go for the free version of Avast antivirus. There is also a premium version of the antivirus that comes with additional features.
However, Avast isn't without its issues. Many users report some or other problems that they face while using the software for cleaning up their computer. One such error that I will discuss how to solve is "Avast unable to start firewall".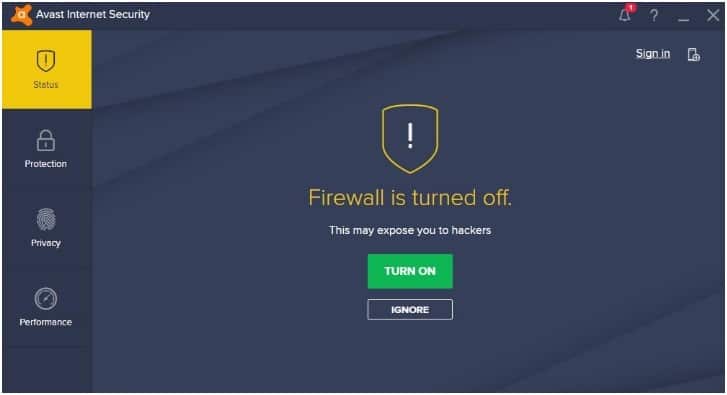 Why Avast Firewall Not Turning On Is A Concern?
The firewall is a shield intended for the protection of your computing device e.g. laptop, desktop mobile, etc. from the data-based malware dangers on the internet. On the internet, a lot of data is exchanged between your computer and the servers. A firewall monitors these data exchanges and prevents any harmful data being copied on your system.
There are some protocols that each data packet has to follow, failing which the data is rejected.
A disabled firewall translates to your computer not being secure from external attacks. Thus, any malicious files can easy harm your computer, install malware or steal your data. You should also check if your firewall is disabled in your pc.
How To Fix Avast Unable To Start Firewall
Now that you know why you would need a firewall, here are some potential fixes that you can deploy to fix the firewall not available Avast on your computer issue.
# Solution 1: Scan Your Computer
A malicious tool that does not want to be found while harming your data can disable the firewall if it is designed that way. It is possible that some harmful software on your device is preventing Avast from starting the firewall and thus protecting your computer.
You need to run a full scan of your computer in order to search for these malicious files and software. Open the Avast Antivirus user interface and click on the Full Virus Scan under the Protection tab.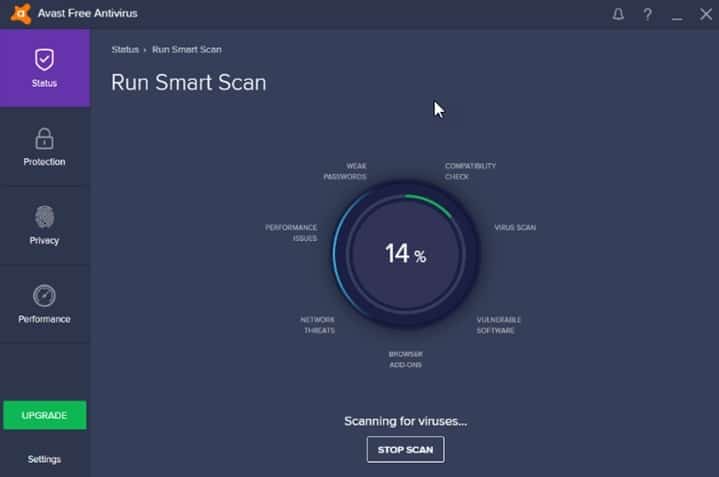 If you see that there is some stutter in the scans running to its full ability, you can confirm that there is potentially some harmful software or data files on your system.
You can also use Avast antivirus alongside other anti-malware programs. One such free powerful malicious file remover is Malwarebytes.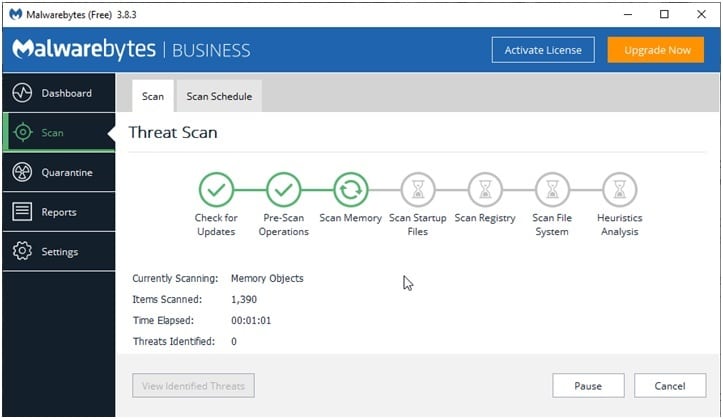 Run scans from both these applications and tally the results to isolate and remove the malicious files posing harm to your system.
# Solution 2: Turn Off Windows Firewall
While you may have read on the marketing schemes that Avast can run alongside Windows Firewall, it is usually not the case. Two different antivirus or firewall tools sometimes conflict and fail to coexist, thereby leaving your device at a risk.
You can turn off Windows Firewall to remove these conflicts and solve the Avast firewall issue. To turn off the Windows Firewall in Windows 10, follow these steps:
Open Control Panel from the desktop icon if you have one. You can open the Control panel from the Run (Win + R) dialog box as well.
Here, locate and click on Windows Defender Firewall.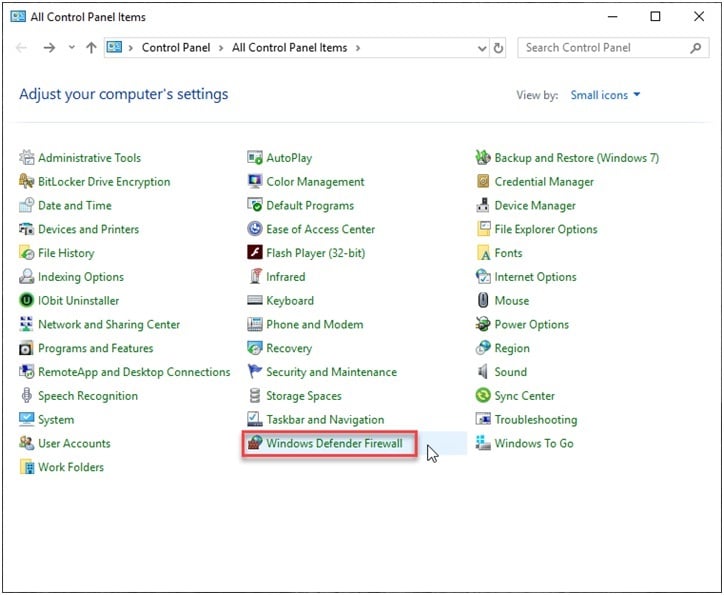 3. On the left-hand side of the screen, locate and click on Turn Windows Defender Firewall on or off.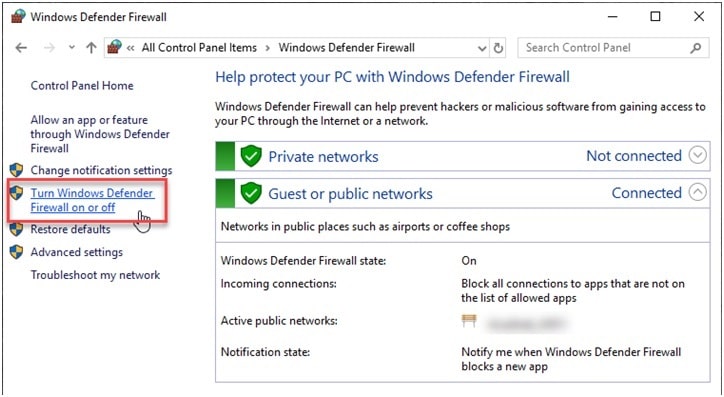 4. Click on the radio button next to "Turn off Windows Firewall" next to both the network types i.e. Public and Private Network settings.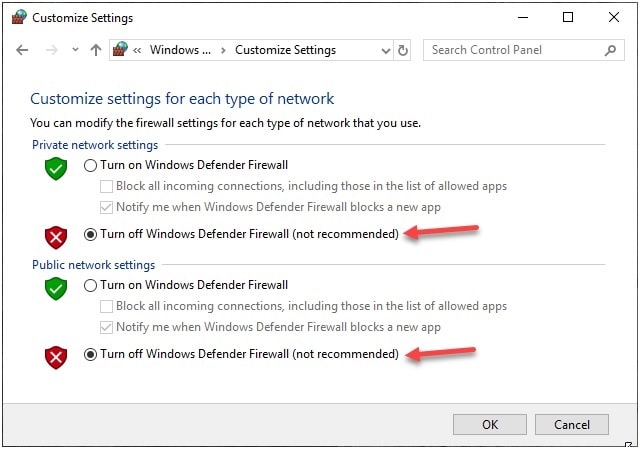 5. Close Control Panel.
Now try running the Avast firewall to check if it is running normally. This should solve your issue.
However, if it fails to solve your issue, you need to perform a repair of the Avast client software.
# Solution 3: Repair Avast Installation
You can try to repair the Avast client software installed on your PC to solve the errors that are causing the "Avast unable to start firewall" error.
To repair the client software, follow these steps:
Open Control Panel. Select Programs and features.
(Alternatively, press Win + X to open the WinX menu and look for Apps and features at the top)
In the list of installed applications, locate Avast, and click on Uninstall/change. 
Click on Change.
4. Select Repair.
5. Wait until Avast repairs the client software by making the necessary changes to the data files.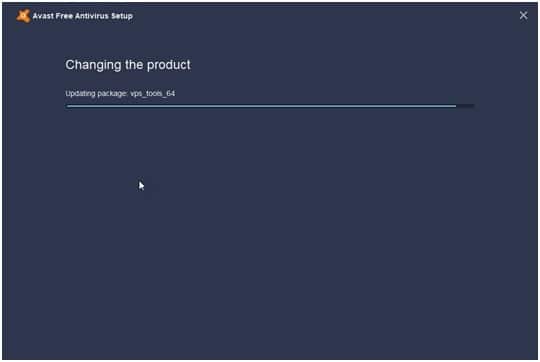 6. Restart your PC and check if the error persists.
Try running the Avast firewall once the repair completes; to check if it is running normally as it should.
# Solution 4: Clean Reinstall Avast Antivirus Client Software
If nothing else solves your issue, you need to reinstall the Avast antivirus as a last resort to fix the firewall not available error in Avast antivirus.
However, a normal uninstall from Windows Add or Remove won't solve your issue. You need a power uninstaller like IObit uninstaller (download) that can remove the registry and residual files as well.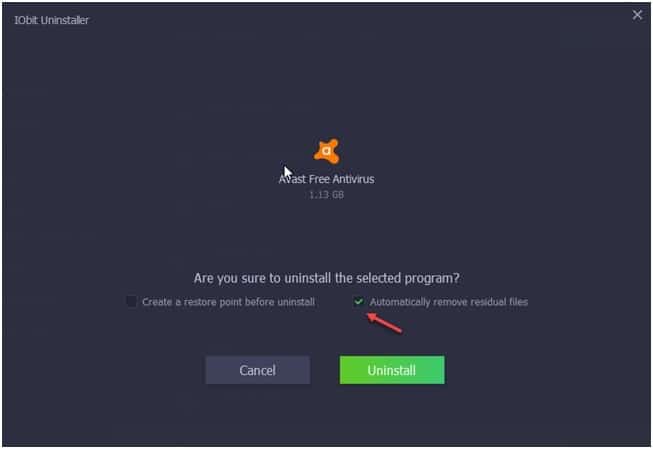 (Also read: Check out other powerful uninstallers and batch installers )
Alternatively, you can also do a clean uninstall by booting into safe mode and uninstalling from there.
First, download the Avast Uninstall Utility from their website here. Save the file on the desktop.
To boot into safe mode, here are the steps:
Open the Run dialogue by pressing Win + R and type msconfig. Press Enter.
Under the Boot tab, you will find the Safe boot under the Boot options
Check the box next to Safe boot.
Click Apply and then click OK.
Restart your PC to boot into Safe mode automatically.
Note: If you follow this method, you need to uncheck this box to boot into Normal mode.
(Also read: How to enable F8 in Windows 10 )
Once in safe mode, run avastclear.exe that you downloaded on your desktop earlier. This will clear all the residual files as well.
Boot in normal mode next, and download and install the latest version of Avast from their website.
Wrapping Up
A firewall is one of the most important safety components on your computer. If you use Avast as your antivirus of choice, you must have been annoyed if this error was happening on your system. However, now you know how to solve the "Avast unable to start firewall" error using the steps given above. Comment below if you found this useful, and to discuss further the same.