Avast is one of the most popular free antivirus software worldwide. However, like many antivirus software, it is also resource-demanding. If you too see Avast use high CPU, here I will tell you all about the high CPU usage caused by Avast and how to resolve it.
What Causes Avast Service High CPU Usage?
Antiviruses are resource-heavy applications. Avast service provides many different operations like a full virus scan, clean up and background scanning. These processes are extremely helpful but use a lot of resources at the same time.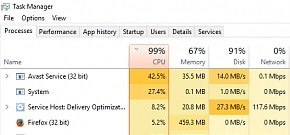 When you check the task manager in case of a CPU slowdown, you may notice the reason to be avastsvc.exe hogging up CPU resources and/or ntoskrnl.exe consuming high RAM resources. Avast can use more than provisioned CPU if there exist an incorrectly configured system settings, or if there are some irregular entries in Windows Registry.
Fix Avast Service High CPU Usage
Here I will show you how to solve the Avast service high CPU usage problems using these X methods.
# FIX 1 (Reinstall Avast Cleanup)
Avast antivirus provides a real-time threat protection service called Avast Cleanup, that acts in real-time in order to free up some resources allocated by other background apps. Any real-time application service will be heavy on the processor, and you will see a spike in CPU usage over a prolonged time.
You can simply uninstall any unwanted real-time components to solve this issue.
Open the Avast GUI from the system tray notification icon.
Navigate to Settings.
Go to the Protection
Under the Core Shields subsection, you will see a list of real-time shields.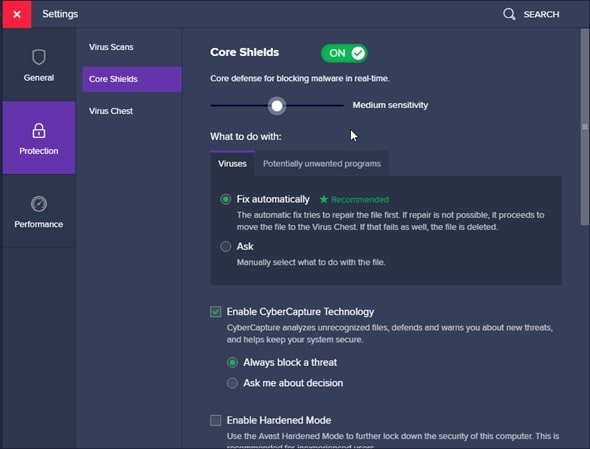 5. Select the shields you think you don't need, and uninstall them from the option in the right arrow drop-down menu.
6. Restart your PC.
Now go to task manager to confirm that the CPU usage has gone down.
Tip: Avast behavior shield is also the culprit sometimes. Uninstall the Avast behavior shield process and check if the CPU usage has gone down. If this fixes the issue, you can try turning it on. This time the CPU usage should remain low.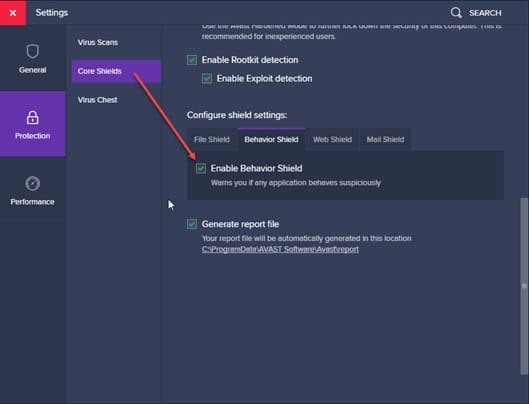 If this does not fix your issue, you can try changing the scan frequency to reduce the CPU load.
# FIX 2 (Change Scan Frequency)
Like it was mentioned earlier, Avast runs background scans to prevent your device from getting infected. If you see a spike in CPU usage caused by Avast service, it may be because of a background check run.
You can modify the scan frequency from the command prompt. Here is how to do so:
Open an elevated command prompt. Press Win + R to open Run dialogue, type cmd, and press Ctrl + Shift + Enter to open command prompt terminal with administrative privileges.
Go to the Avast folder by typing the following command and press Enter:
cd C:\ProgramData\AVAST Software\Avast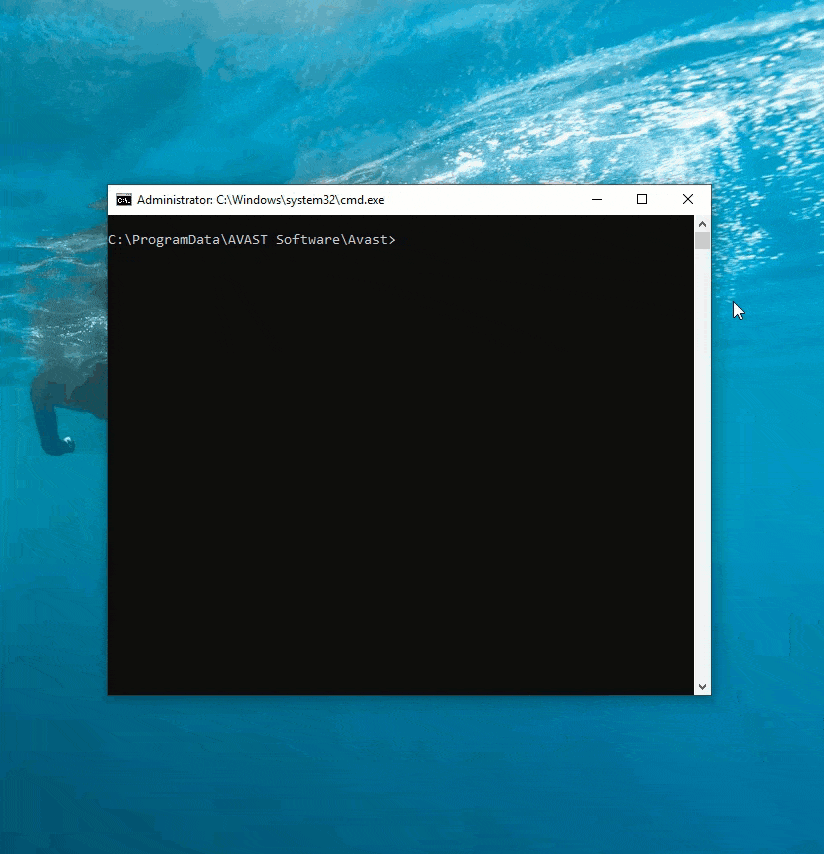 3. Now open the ini file and insert the following command to alter the scan frequency:
[GrimeFighter] : ScanFrequency=999

4. Save the file and restart your system.
This will stop the background checks and will restrict to once in a while. This may potentially cause some security concerns, but the CPU load will go down for sure.
# FIX 3 (Disable Avast Screensaver Scan)
Sometimes, Avast screensaver continues the scan even though the screensaver has been stopped. This doesn't happen frequently, but often this is the primary reason that the CPU load increases for nothing.
Since the scan does not show up in the Avast interface, here is how to solve this issue:
On a random file on your system, right-click and choose Scan with Avast from the context menu.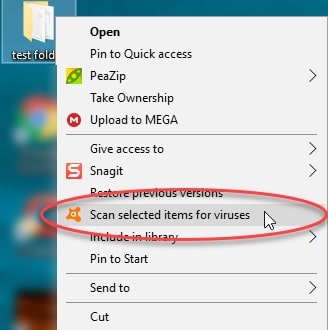 2. A scan result window will show up, and you will see a list of already running scans on your system.
3. Navigate to the Avast screensaver scan and click the Stop button right next to it.
4. Exit the window and check if the CPU usage has gone back to normal.
If this does not solve your problem, you will have to update and repair your Avast user client software.
# FIX 4 (Update Avast Software)
Sometimes, if you have outdated software, the CPU load can increase drastically as the old versions become unresponsive. It is hence recommended to keep the antivirus and the virus definitions up to date regularly.
To update the software and definitions:
Open the Avast GUI from the notification tray icon.
Under the Update tab, you will find the current versions of the antivirus program and the virus definitions as well.
Check if there are any pending updates and click the Update button to update them both.
Many users have since reported that updating the antivirus client software and the virus definitions solved the issue they were having with the Avast service using high CPU and other resources.
If updating does not fix your issue, you need to reset your software.
# FIX 5 (Reset Avast)
If updating your software did not help, or if you already are on the latest version, there may be some broken data files that are causing the high CPU usage. You need to repair the software in order to fix this issue.
To repair the client software, follow these steps:
Open Control Panel. Select Programs and features.
(Alternatively, press Win + X to open the WinX menu and look for Apps and features at the top)
2. In the list of installed applications, locate Avast, and click on Uninstall/change.
3. Click on Change.

4. Select Repair.
5. Wait till Avast repairs the client software by making the necessary changes to the data files.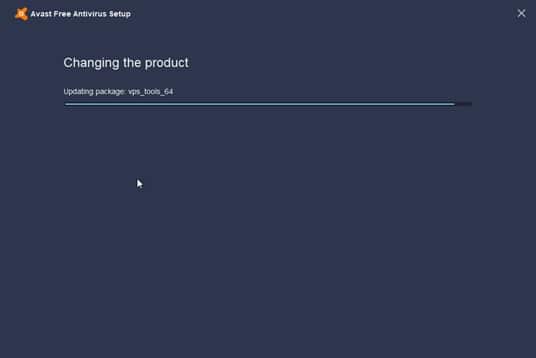 6. Restart your PC and check if the error persists.
Conclusion
Avast is undoubtedly one of the most popular free antivirus software, but it demands high CPU resources that can be annoying to some. Now you know how to fix Avast service high CPU usage error using the 5 solutions given above. Tell us which solution helped you in the comments below.