Blue Screen of Death errors are very scary, but they are very necessary to prevent any further damage to your computer. Your computer randomly shuts down when something wrong goes on with it, and shows a blue screen often accompanied by an error message.
One such error is the one where users get an error message that says, 'a clock interrupt was not received on a secondary processor within the allocated time interval'. Here I shall discuss what this error means and how you can easily fix this.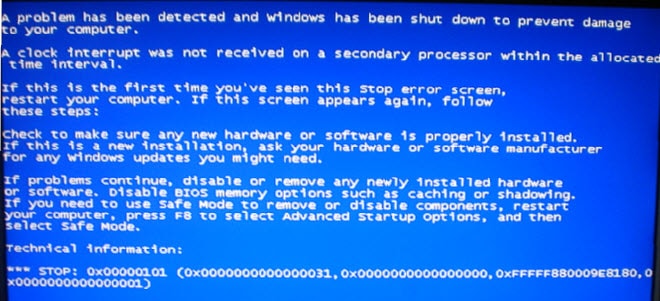 How To Fix A Clock Interrupt Was Not Received On A Secondary Processor Error Message?
The 'a clock interrupt was not received' error message usually occurs due to overclocking profiles conflicting with the CPU load. Although, some users have claimed that they haven't tried anything like overclocking and yet receive this error message on their computer. There is no official fix from Microsoft as well, so you may keep getting this error even after updating Windows to the latest patch.
Let us take a look at some simple solutions that you can apply to fix this error on your computer.
Solution 1: Check For Driver Updates
One of the most common reasons why you may see this error is outdated device drivers. Since device drivers help your hardware in communicating with your operating system, outdated drivers may be responsible for incorrect information being sent from your CPU to Windows.
Update your device drivers, especially the Firmware and Processor section from the device manager. Restart your computer once the driver updates finish. Your error should now be resolved.
Solution 2: Update Bios
Upon seeing this error appear regularly on many computers, some device manufacturers released an updated BIOS patch taking steps to fix this error. You also may have received this update, so make sure to update the BIOS of your computer and check if this error persists.
Your error should now be resolved after updating the BIOS.
Solution 3: Check The Overclocking Profile
If you have overclocked your CPU or GPU, there is a chance that the overclocking profile may be incompatible with the operating system. Overclocking refers to increasing the processor frequency above the default value. It may provide your computer with a significant performance boost, but affect the health of the hardware in the long run.
If you overclocked your computer, use the same application to return the computer to the default frequency. Once done, check if your computer still crashes with the blue screen of death. Your error should now be resolved.
Solution 4: AMD Specific Solution
The 'a clock interrupt was not received' error is actually more evident on AMD CPUs, due to AMD specific BIOS settings. Changing these settings should allow you to update Windows and the BIOS to the latest patch, therefore solving this error on your computer and removing the Blue Screen of Death issue.
Follow these steps for the same:
Save all your work and shut down your computer.
Boot into BIOS. For this, continuously press the BIOS key when the manufacturer logo appears during boot.
The BIOS key is usually F1, F2, Esc or the Del key depending on the manufacturer.
Once inside BIOS, locate the following options:
Unleashing Mode
Core Unlocker
You may have to look for these settings under different headings, but usually, they are under the CPU Configuration section.
Change the status for these settings to Off or Disabled according to your BIOS.
Save the changes and exit to boot into Windows.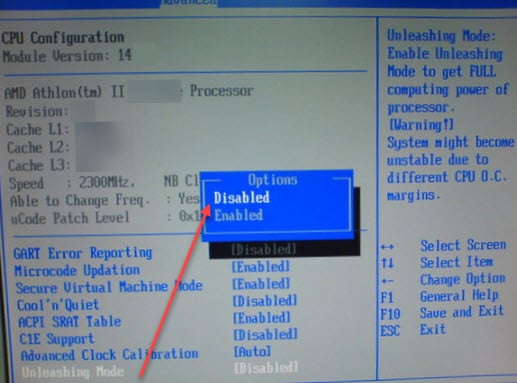 Once you boot into Windows, update the firmware and check if you have any BIOS updates. Update everything and check if Windows still crashes.
Once the update finishes, reset the settings back to the original values. Your error should be resolved.
Wrapping Up
So there you have it. Now you know how to solve if you get the error message 'a clock interrupt was not received on a secondary processor within the allocated time interval'. Comment below if you found this useful, and to discuss further the same.