Google Lens scans or captures the objects it views and provides the user with detailed information about the same.
It makes it easy for the user to navigate and describe all sorts of objects present around him.
Google Lens, launched in 2017 is integrated into Google Assistant, Google photos, some camera apps, and Chrome browsers.
Read the awesome updates about the exciting features of Google Lens below.
How To Best Use Google Lens
Google Lens can perform a few cool tricks and, in this guide, I have discussed a few of them.
It is now available for both Android and iOS and you can rely upon Google Lens is actually for instant and accurate information but since it is an artificial intelligence-based software it cannot be 100% accurate.
Here you go!
1) Translate Text From The Real World
Google lens has an inbuilt translation feature and is indeed quick and effective.
All you need to do is open the app, aim your phone at the text, and tap on the word "Translate "at the bottom of the screen.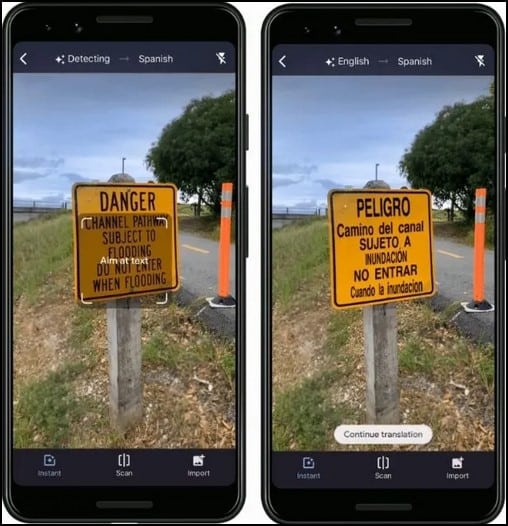 Google lens will replace the words on your screen in whatever language you select.
2) Scan A Business Card
Google lens scans a business card and saves relevant information on your phone.
Simply launch Google lens and it will scan the details present on the business card like phone no, email id, and address, and will store it for future reference.
3) Check Out The Favorite Items In A Restaurant Visit
Google lens has got this exciting feature of scanning the menu in a restaurant and suggesting the top favorite dishes of that particular eatery.
You simply need to scan the menu and Google Lens will highlight your favorite dishes within a short span of time.
4) Scan And Read Aloud
Google lens will act as a dictation tool for you. If you point the camera at a particular text that you want to hear out then and immediately tap on the listen button then Google Lens will read out the highlighted text for you
5) Scan And Copy The Text
This is the most used feature of Google lens. Just point the camera toward the text which you want to copy, and google lens will automatically highlight the text for you.
All you need to do is to tap on the "copy text" option and later on used the copied text in whichever way you want to.
6) Make Lens Do Your Homework
Google lens has kept a separate space for solving homework.
After you launch Google lens just go to the "Homework" tab at the bottom of the screen and scan the thing for which you need help.
Google lens will immediately come up with your solution step by step and you will be able to solve your problem easily.
7) Scan A Barcode Or A Ticket
Most of us use our main camera app to scan QR codes but barcodes are not supported by mainstream camera apps.
Google lens helps us scan the barcode of any product and get related information.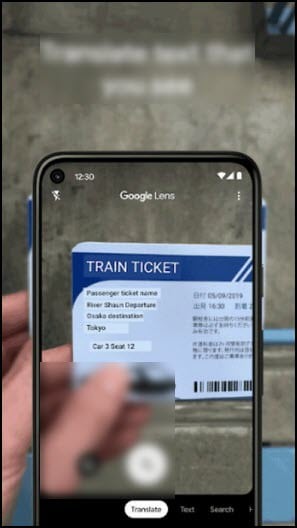 Face the camera towards the code and Google Lens will fetch all the required and necessary information about the product you are scanning.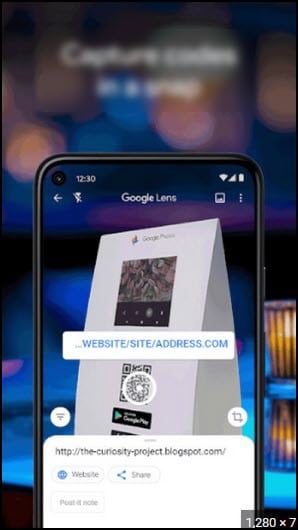 8) Create A Calendar Event
If you want to save any information in your digital calendar related to any appointments, visits, or what so ever then simply launch your Google calendar and tap on the "create a calendar" option.
Tapping on it will help you to tweak its settings a bit and store the required information.
9) Search For Similar Visuals
Google lens even helps you to search for other similar images from the web.
It is a nice way of searching other visuals and similar images from the web which match the actual content.
It can even identify a specific phone model, place, or product within the photo.
10) Learn About The Nearby Places
If you are in a new city and you are not aware of your surroundings then Google lens will act as a boon and will help you to keep a tap of your surroundings.
All you need to do is to head to google lens and navigate to the "Nearby places" tab.
After granting the location access you will be able to view the surroundings around you. You can even point your camera towards the buildings and statues near you to get detailed information about the same.
11) Scan Your Favorite Book
If you are an avid reader, this feature will definitely excite you because without browsing through a bookstore, you can now get first-hand and detailed information about the book of your choice with the help of google lens.
Just snap a photo of the book and google lens will tell you everything related to the book like the summary of the book, the author, the reviews, and also from where you can buy it.

12) Know More About The Flowers And Plants
Click a picture of a flower or a plant and google lens will do the rest for you.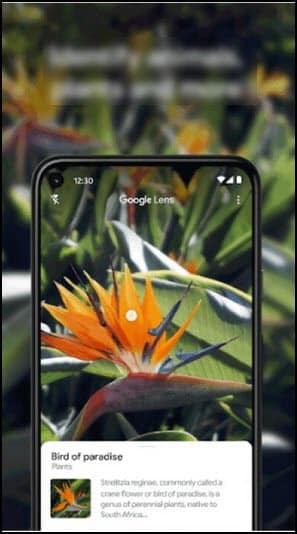 It will not only tell you the name of the particular flower or plant but also tell you the place to buy it and also the procedure for growing it in your home.
How Does Google Lens Work?
You can use Google Lens as a backup to get the desired information about any particular product you are interested to buy for yourself.
All you need to do is to launch the Google app and point it toward the item which you are thinking to buy.
Google Lens will automatically scan the product; if it isn't available, it will show you similar products or links.
Google Lens is actually a visual search tool that gives you instant results. It is a kind of Google search for your images.
The best thing about it is that it doesn't require any typing to generate the required information.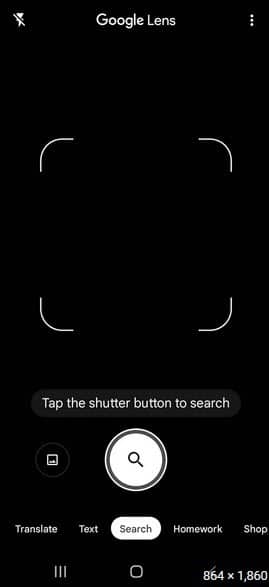 The Lens works differently on both apps depending on the version you are using but operates inside the Google photo app.
Frequently Asked Questions (FAQs)
Is Google Lens Safe For Privacy?
Google can't control what pictures and objects people will scan.
That information will travel to the cloud bringing in a lot of security concerns as well.
2. Can Google Lens Identify Colors?
Yes, Google lens can identify colors as well as fonts.
3. Can Google Lens Convert Image Text?
You can convert image files to text with the help of Google drive.
Bottomline
Make your life easier and much more convenient after applying these tips and tricks with the help of Google Lens.
Google Lens will act as a lifesaver if you know how to use it wisely.
In case of any doubts or queries feel free to get in touch with us in the comment section below.